Healthcare management degree programs involve the study of theory and practical skills applicable to managing fiscal and human resources within hospital systems and individual healthcare facilities.
<!- mfunc search_btn -> <!- /mfunc search_btn -> <!- mfunc feat_school ->
Featured Programs:
Sponsored School(s)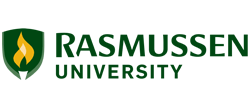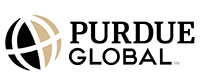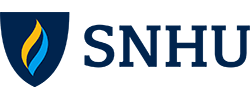 <!- /mfunc feat_school ->
Since senior and executive-level healthcare management involves directing a wide-range of activities associated with the planning, coordination, and implementation of medical and health services, careers in health administration generally require a bachelor's—and very often a master's—degree in healthcare administration or a related field of study.
Find Healthcare Administration Degree Info by State
Bachelor's Degrees in Healthcare Administration
Individuals working toward a master's degree in healthcare administration or those seeking entry-level supervisory or mid-level management positions in pharmaceutical, health insurance, and home healthcare companies or in hospital systems, freestanding hospitals, or private physician practices often choose to complete a bachelor's degree in healthcare administration.
The structure and title of bachelor's degree programs depend on the school in which they are located:
Bachelor of Science (BS) in Healthcare Management
Bachelor of Arts (BA) in Health Care Administration
Bachelor of Science (BS) in Health Services Management
Bachelor of Science (BS) in Business Administration: Healthcare Management
Bachelor of Arts (BA) in Health Services Administration
Healthcare administration programs prepare aspiring managers with foundational knowledge of the healthcare industry. These programs also emphasize the importance of building strong communication skills and organizational competencies that prepare graduates to manage and develop professional standards, procedures, and policies associated with a variety of healthcare activities.
Health administration bachelor's degree programs teach students how to:
Analyze the ethics of professional and organizational standards in healthcare organizations
Examine the impact of leadership styles, political trends, and societal factors on management within the healthcare system
Gain an in-depth understanding of the organization and structure of the healthcare sector
Implement successful management strategies and gain the managerial skills necessary to work in teams, build cross-functional teams, and lead teams
Apply business principles to the healthcare environment (e.g., financial management, human resource management, strategic planning, marketing, etc.)
Bachelor's degree programs in healthcare administration generally take about four years of full-time study to complete. Many schools offer part-time and distance learning options, as well.
Bachelor's degrees in healthcare administration often include core courses in such topics as:
Healthcare Systems
Health Policy and Economic Analysis
Healthcare Accounting and Billing
Legal and Ethical Principles in Healthcare
Health information technology and management
Quality in healthcare
Organizational behavior and leadership in healthcare
Healthcare administration and management
Many undergraduate degrees in health administration culminate in an internship, during which time students can begin gaining valuable experience in real-world settings. Other programs culminate in a capstone project, a writing-intensive assignment that involves completing an evidence-based project related to healthcare administration.
Master's Degrees in Healthcare Administration
A master's degree is widely regarded as the minimum educational standard for executive-level healthcare administration positions in the U.S. and Canada. Since 1932 the Commission on Accreditation of Healthcare Management Education (CAHME) has been the only organization recognized by the Council for Higher Education Accreditation (CHEA) to accredit graduate programs in health administration.
The CAHME reports that more than 90 percent of graduates from CAHME-accredited master degree programs go on to jobs in healthcare management within three months of graduation.
The structure and design of CAHME-accredited master's degree programs may differ based on the school or program that houses them. For example, programs may be located in medical schools, schools of public health, or schools of business administration:
Master of Healthcare Administration (MHA)
Master of Public Health (MPH)
Master of Science (MS)
They may also be part of a dual degree program:
JD/MHA
MD/MHA
MBA/MPH
MHA/MBA
CAHME-accredited master's degree programs must offer the full-time study equivalent of two academic years and must consist of at least 120 contact hours of instructional time. CAHME accredits online, executive, and campus-based programs.
Admission into these programs is dependent on a number of factors, such as:
Minimum undergraduate GPA
Admissions essay
GRE scores
References
Although an undergraduate degree in healthcare administration is not necessary for admission into a master's degree program in healthcare administration, most students entering these programs have either business or medical educational backgrounds.
CAHME-accredited programs must:
Provide students with a depth and breadth of knowledge of the healthcare system and healthcare management
Develop student competencies in communications and interpersonal effectiveness
Develop student competencies in critical thinking, analysis, and problem solving
Develop student competencies in management and leadership
Develop student competencies in professionalism and ethics
Many times master's degree programs in healthcare administration provide students with the opportunity to concentrate their graduate degree on a specific area of focus within health administration, such as:
Healthcare marketing
Health policy and finance
Human resource management
Managed care
Medical group management
Informatics
Some of the major courses in a master's degree program in health administration include:
Healthcare policies and systems in the U.S.
Managing organizational change
Ethical and legal issues in healthcare
Critical issues in healthcare
Financial management in healthcare
Health information systems
Healthcare economics
Capstone courses in graduate programs in health administration provide students with the opportunity to develop and present a healthcare organization's strategic plan using the knowledge they gained throughout their master's degree program.
Doctoral Degrees in Healthcare Administration
Students of doctoral programs in healthcare administration are generally interested in pursuing careers in research, either in academic or non-academic settings. Most programs are small in size, generally accepting only a handful of the most qualified students each year. These programs are most often structured as:
Doctor of Health Administration (DHA)
PhD in Health Care Administration
PhD in Health Services
Some of the topics studied in doctoral programs in healthcare administration include:
Healthcare industry and financial management
Legal and ethical issues in health care research management
Advanced concepts in health policy and management
Health care educational theory and application
Managerial leadership with managed healthcare systems
Global issues in healthcare policy