The healthcare administrators of North Carolina's hospitals and health systems continue to focus their attention on the value of partnerships, joint-operating agreements, and mergers, all of which help to improve patient care and satisfaction, and reduce wasteful spending.
<!- mfunc search_btn -> <!- /mfunc search_btn -> <!- mfunc feat_school ->
Featured Programs:
Sponsored School(s)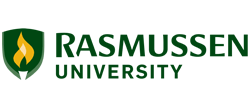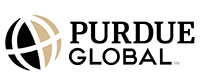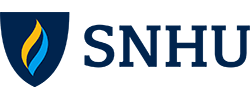 <!- /mfunc feat_school ->
Recent studies by Chapel Hill-based Blue Cross and Blue Shield of North Carolina, which insures nearly half the state's population, found that uncoordinated care, duplicated and unnecessary tests, and needless administrative expenses cost the average patient about $900 a year in medical costs. They estimate that eliminating wasteful spending could save the state upwards of $20 billion a year.
Efficient, coordinated healthcare is implemented and perfected by healthcare administrators, whose expertise is valued in an increasingly complex healthcare environment. This is visible at locations such as Carolinas Healthcare Wadesboro Hospital, where patients with chronic conditions receive advanced preventive care to reduce high-cost emergency room visits.
The North Carolina Department of Commerce projects that demand for medical and health services managers will increase in the coming years, reflecting the need for top-level administrators that can effectively lead the state's health systems. According to the Department of Commerce, there were 7,672 medical and health services manager jobs in North Carolina in 2012. By 2022, the Department expects this number to increase to 9,697, representing an increase of more than 26 percent.
Bachelors and Masters Degrees in Health Administration Available in North Carolina
A career in administration in today's complex healthcare system almost always requires experience in the healthcare industry a post-secondary degree in healthcare administration or a similar field. While bachelor's degrees remain the go-to degree for many jobs or as a foundation for future graduate work, a master's degree is the stated educational requirement for many senior-level positions in healthcare administration.
Bachelor's Degrees in Healthcare Administration
Bachelor's degrees in health administration prepare students for entry- to mid-level careers in healthcare administration jobs in both the private and public sectors. Typically consisting of about 120 semester credits and four years of full-time study, bachelor's degrees in healthcare administration include study in an array of areas within health administration, such as:
Finance
Marketing
Healthcare law and ethics
Health policy
Health information management
These programs encompass contemporary trends in health administration, such as public awareness, healthcare reform, and medical innovation, among others. Graduates of bachelor's degrees in healthcare management possess the knowledge and skills required to assume effective leadership roles in healthcare systems.
Master's Degrees in Health Administration
Master's degrees in health administration prepare students to pursue senior executive and director-level healthcare administration roles in a variety of settings, such as hospitals, integrated health systems, managed care organizations, physician offices, hospices, public health systems, and more.
Program Structure
The structure of master's degree programs in healthcare administration often varies, as their foundation may be in business administration, public health, and public administration, among others. Therefore, their titles reflect the school that houses these programs:
Master of Business Administration (MBA) – Health Administration focus
Master of Health Services Administration (MHSA)
Master of Healthcare Administration (MHA)
Master of Public Administration (MPA) – Health Administration focus
Master of Public Health (MPH) – Health Administration focus
Further, master's degrees in healthcare administration are often part of a dual program like:
JD/MHA
MBA/MPH
MD/MBA
MHA/MBA
Other features that distinguish master's degrees in healthcare administration include:
Executive programs: Designed for professionals with a background in healthcare administration
Residential programs: Designed for traditional students completing on-campus coursework
Online/hybrid programs
Accelerated programs: Combines both undergraduate and graduate coursework
Program Content
Master's degrees in healthcare administration prepare students to analyze and evaluate business functions and processes and apply the innovation process from creation to implementation. Graduates of these programs are prepared to guide teams and healthcare organizations to success.
The core curriculum of master's degree programs in healthcare administration includes study in:
Financial reporting and analysis
Data analysis for decision making
Economic analysis for managers
Marketing management
Finance management
Human resources systems
Ethics and sustainability
Many programs culminate in a capstone project or master's thesis, which provides students with an opportunity to further study a topic in healthcare administration.
Admission Requirements
Most master's degree programs require candidates to possess:
Bachelor's degree from an accredited college or university
Minimum undergraduate GPA
Minimum GRE score
Admission essay/interview
Resume and previous healthcare administration experience (executive programs)
Many candidates for these graduate programs possess undergraduate degrees in finance, human resources, business administration, and accounting, or healthcare-related degrees.
Jobs in Health Administration in North Carolina
The following job posts are indicative of the wide array of healthcare administration jobs that may be available in North Carolina. Although the following list is for illustrative purposes only, it does provide insight into the types of administrative jobs available in North Carolina's healthcare industry (These examples should not be interpreted as job offers or as a guarantee of employment.):
Healthcare Administrator, Charlotte – Oversees the day-to-day operations management of the senior living facility while maintaining compliance with all applicable laws and regulations; must possess a degree in healthcare, gerontology, business, or a related field, as well as a management background that supports the ability to read and interpret financial statements
Executive Director, Rutherfordton – Responsible for managing the clinical and administrative activities, including profit and loss responsibility, and ensuring compliance with all state and federal regulations; requires a minimum of a bachelor's degree or the equivalent in healthcare; an advanced degree in a healthcare related field preferred
Manager, Cancer Center Operations, Wakefield – Oversees efficient staffing to meet patient and departmental needs; job duties include the hiring process, orientation of new co-workers, and the evaluation of co-workers' performance; requires a bachelor's degree in nursing, healthcare administration, business administration, or the equivalent; a master's degree preferred
Administrator, Regional Operations, Greenville – Develops, implements, and administers operational systems that support practice operations, including patient scheduling and registration, and receivables/revenue cycle management; a strong preference for MHA, MBA, or a similar advanced degree
Resources for Health Administration Jobs in North Carolina
North Carolina's largest and most successful healthcare/hospital systems serve as valuable resources for locating healthcare administration jobs:
Duke University Hospital, Durham
University of North Carolina Hospital, Charlotte
Carolinas Medical Center – University, Charlotte
Duke Regional Hospital, Durham
Novant Health Forsyth Medical Center, Winston-Salem
Firsthealth Moore Regional Hospital, Pinehurst
Likewise, professional associations for healthcare administrators may be ideal resources for finding professional opportunities and networking with others in the healthcare field: