Just a few of the factors currently in play in Wisconsin's healthcare industry are health reform and an increasing number of insured citizens, an aging population demanding more healthcare services, and a large population of healthcare workers nearing retirement. Now, more than ever, Wisconsin needs health administrators who can lead a rapidly changing healthcare industry.
<!- mfunc search_btn -> <!- /mfunc search_btn -> <!- mfunc feat_school ->
Featured Programs:
Sponsored School(s)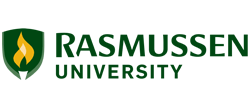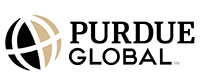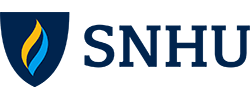 <!- /mfunc feat_school ->
In the past decade, Wisconsin has earned a solid reputation as being a high-quality, high-value state in terms of its healthcare delivery, according to the 2013 Wisconsin Hospital Association's Wisconsin's Health Care Workforce report.
However, one thing that has remained constant during this time is the struggle to fill vacancies in key clinical positions. Even as Wisconsin's overall performance continues to show gains in terms of patient satisfaction and safety while supporting healthcare jobs with good benefits, the healthcare system struggles to find clinicians and other professionals who can provide the leadership needed to sustain growth. This speaks to the need for skilled administrators able to marshal the human and fiscal resources necessary to support an evolving healthcare industry.
Bachelors and Masters Degrees in Health Administration in Wisconsin
Individuals with their sights set on health administration careers in Wisconsin must earn a degree that prepares them to take on leadership positions in settings such as hospitals, organized care, healthcare systems, hospices, and consulting companies, among others.
Bachelor's Degrees in Healthcare Administration
Bachelor's degrees in health administration prepare students to effectively apply management and technical skills to the administration of health care systems and organizations. Graduates of these programs are qualified to pursue entry- and mid-level jobs in settings like physician offices, managed care organizations, assisted living facilities, and hospices.
Relevant bachelor's degrees available online or through campus locations in Wisconsin include:
Bachelor of Science in Health Administration (BSHA)
Bachelor of Business Administration (BBA) with a focus in Health Administration or Management
Usually consisting of four years of full-time study and 120 semester credits, bachelor's degrees in health administration feature a core curriculum in:
Health services marketing
Health information systems
Healthcare human resource management
Healthcare policy and law
Most undergraduate programs will gladly accept an associate's transfer degree to satisfy general undergraduate requirements.
Master's Degrees in Healthcare Administration
The standard degree has become the master's degree in health administration, which prepares individuals to cope with a rapidly changing healthcare environment and achieve senior-level positions such as medical director, director of finance, director of operations, and chief operating officer.
The core curriculum of a master's degree in health administration includes study in:
Human resource management
Information systems
Marketing management
Managerial accounting
Legal aspects of health care administration
Admission Requirements
Candidates seeking admission into a master's degree program in health administration must possess a bachelor's degree from an accredited college or university. While some candidates possess undergrad degrees in health administration, many also possess degrees in related areas, such as finance, business management, and accounting. Many more come from the healthcare sector, possessing degrees in everything from nursing to medicine.
Other minimum requirements for admission into a master's degree in health administration include:
Minimum undergraduate GPA
Minimum GRE scores
Admission interviews/essays
Letters of recommendation
Program Structure and Design
Thanks to the popularity of health administration master's degrees, there are many types of programs available to suit Wisconsin students with different career goals.
For example, residential programs appeal to traditional students completing on-campus courses, while executive programs appeal to mid-level professionals desiring flexible schedules and online study. Executive programs require some experience in health administration while many other general programs require incoming students to have experience in a healthcare discipline such as nursing.
Further, the structure and design of master's degrees in health administration may vary depending on the school or college that houses the degree program. Relevant programs available online or through schools with campus locations in Wisconsin:
Master of Business Administration (MBA) with a concentration in Health Administration
Master of Health Services Administration (MHSA)
Master of Healthcare Administration (MHA)
Master of Public Administration (MPA) with a concentration in Health Administration
Master of Public Health (MPH)
Jobs in Health Administration in Wisconsin
Although job opportunities for health administrators in Wisconsin and elsewhere can change on a daily basis, reviewing job posts and associated requirements provides recent graduates of health administration programs with a clear picture of the types of jobs available in the state (These examples are shown for illustrative purposes only and should not be interpreted as job offers or as a guarantee of employment.):
Quality Management Coordinator, long-term care, Brookfield – Oversees and coordinates the quality and risk management functions and provides support to the interdisciplinary staff on matters related to quality of care and best practice standards; bachelor's degree in healthcare administration and at least three years of experience in direct care/service in acute or long-term care required
Manager, Clinic Operations, Sheboygan – Manages and oversees all clinic operations, including clinical and various support functions, and develops, maintains, and implements policies and procedures for one or more clinic locations; requires a bachelor's degree or higher in health administration or a similar field
Director, Quality and Patient Safety, hospital, Menomonee Falls – Responsible for hospital-wide quality assessment and improvement activities, public reporting, regulatory readiness, infection control, and patient safety; a master's degree in nursing or healthcare required, as well as at least 5 years of experience in an acute care setting
Administrative Director, Perioperative Services, Racine – Responsible for strategic planning, fiscal management, and operations for all aspects of performance and management for all departments with perioperative services; master's degree in nursing, business, or a related health-related field required, along with at least 10 years of perioperative experience
Resources for Health Administrators in Wisconsin
Often times the most abundant opportunities for health administrators in Wisconsin exist within the state's largest hospitals and health systems, which include:
Aurora Health Systems consists of:
Aurora Medical Center, Grafton
Aurora Medical Center, Summit
Aurora Medical Center, Hartford
Aurora Psychiatric Hospital, Wauwatosa
Aurora Sanai Medical Center, Milwaukee
Aurora St. Luke's Medical Center, Milwaukee
Aurora St. Luke's South Shore, Cudahy
Aurora West Allis Medical Center, West Allis
Children's Hospital and Health System, Milwaukee
Columbia St. Mary's consists of:
Columbia St. Mary's Hospital, Milwaukee
Columbia St. Mary's Hospital, Mequon
Orthopaedic Hospital of Wisconsin, Glendale
Columbia St. Mary's Women's Hospital, Milwaukee
Sacred Heart Rehabilitation Institute, Milwaukee
Froedtert & the Medical College of Wisconsin consists of:
Community Memorial Hospital, Menomonee Falls
Froedtert Hospital, Wauwatosa
Joseph's Hospital, West Bend
Professional associations in Wisconsin help provide a support system for health administrators looking to advance their careers, network with others in their industry, and stay current on healthcare trends and advances: