The Pennsylvania Department of Labor and Industry forecasts that the number of jobs for healthcare administrators and medical services managers will increase by 15.5 percent over the decade leading up to 2022, representing the second fastest growth rate for a management profession across all sectors in the state.
<!- mfunc search_btn -> <!- /mfunc search_btn -> <!- mfunc feat_school ->
Featured Programs:
Sponsored School(s)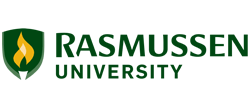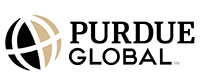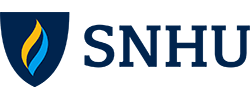 <!- /mfunc feat_school ->
That is an impressive figure, made all the more so by the fact that Pennsylvania is already home to the sixth-highest number of health administration professionals of all states in the nation; 13,330 as of 2014 (US Department of Labor).
These strong growth figures, accompanied by an average annual salary of $95,190 (2014), can be correlated with two factors that are responsible for a growing demand for healthcare services, and by extension a growing demand for the professionals who administer and manage healthcare systems. Namely, a higher-than-average number of state residents 65 years of age and older – 2.1 million people or 16.7 percent of the total populace– as well as recent legislation that has expanded healthcare coverage. Expanding healthcare coverage under the Affordable Care Act has resulted in Pennsylvania receiving federal grants totaling $189 million to support local health centers across the state.
Earning a Health Administration Degree in Pennsylvania
Prospective students in Pennsylvania can find a range of options when it comes to earning an education for careers in the healthcare administration field. While a bachelor's degree is necessary for many entry-level positions, a master's degree is rapidly become a standard sign of requisite expertise for more advanced careers. Programs are offered online and on campus locations throughout the state.
Undergraduate Degrees in Health Administration
There are several different types of bachelor's degree programs that will prepare students for careers in healthcare administration, including:
Bachelor of Health Administration (BHA)
Bachelor of Science in Health Administration (BSHA)
Bachelor of Science in Healthcare Management
Bachelor of Science in Health Services Administration
The bachelor's program takes around four years to complete and is made up of 120 semester credits. The first 60 credits are usually general undergraduate courses and core major prerequisites. Schools will often accept a transfer associate's degree to cover the undergraduate requirements.
Following this are approximately 60 semester credits of upper-division core major coursework. These courses focus on key topics that are essential for any professional working in the healthcare administration field, including:
Health care informatics
Healthcare resources, consumers, and payers
Principles of management
Principles of marketing
Analysis of financial statements
Strategic planning and healthcare management
Human resource management
Legal issues in the healthcare business environment
Managerial economics
In addition to online options, students can find relevant bachelor's degree programs in the cities of:
Reading
Philadelphia
Loretto
Williamsport
Allentown
University Park
Graduate Degrees in Health Administration
In Pennsylvania's competitive marketplace, holding a master's degree in the field of healthcare administration is becoming a widely accepted industry standard for senior-level executive and director positions. Relevant degree programs include:
Master of Healthcare Administration (MHA)
Master of Business Administration (MBA) in Healthcare Management or Administration
MHA/MBA dual degree program
Master of Science in Healthcare Administration (MSHA)
JD/MSHA dual degree program
MSN/MBA dual degree program
Graduate Program Admission Standards
Schools will often admit students who have earned their undergraduate degree in any field. In addition to a bachelor's degree, common admission standards include:
Completion of course prerequisites
Minimum undergraduate GPA
Essay regarding personal career and academic goals
Letters of recommendation
Years of professional work experience
Some programs require current employment in the healthcare industry
The graduate program can be anywhere from 30-60 semester credits, taking between 12-24 months to complete. Many programs will additionally include a thesis paper or capstone project. These will explore important topics in-depth and can lead to a specific area of specialization within the healthcare administration field.
Core courses studied throughout the program can cover advanced theory and methodology on topics such as:
Global economics for healthcare managers
Strategy for management of large healthcare organizations
Medical informatics and statistics
Advanced healthcare policy and law
Quantitative methods for healthcare organizations
Macro data analysis and interpretation for healthcare organizations
Advanced healthcare financial management and accounting
Compliance for accreditation
In addition to relevant programs that can be found online, a number of college campuses throughout Pennsylvania also offer relevant degrees, including those in:
West Chester
Pittsburgh
Philadelphia
Bethlehem
University Park
Scranton
Monaca
Healthcare Administration Careers in Pennsylvania
Once graduates have earned competitive qualifications they will be prepared to start or advance their careers in a state with exciting prospects. The following careers are provided as illustrative examples to demonstrate the nature of the job market in Pennsylvania. These are taken from a statewide survey of job vacancies conducted in November of 2015.
Hershey Medical Center
Practice Site Manager I – Ensuring that daily operations in the Medicine Suite function smoothly through regular collaboration with the medical and outpatient directors; preferred applicants hold at least a bachelor's degree in business administration or a related field, such as healthcare administration
Process Improvement Program Manager – Tasked with managing a portfolio of broad projects, developing strategies to accomplish targeted goals; preferred applicants have a master's degree in a healthcare-related field, such as an MHA, MSN, or MPH
Integration Project Manager – Responsible for overseeing the integration of a significant range of system-wide enterprises, and must also produce data and reports on said integration; applicants can qualify for this position with an MHA or MBA
Rothman Institute in Philadelphia
Associate Director of Business Services –       Duties assigned to this professional include the management of employee credentialing, worker's compensation, business services, and insurance contracting; preferred candidates hold an MHA, MBA, or other master's degree
Acadia Healthcare in Allenwood
Chief Executive Officer – Leads all healthcare staff to meet or exceed established goals, all while ensuring smooth daily operations; preferred applicants hold an MHA or MBA
Wounded Warrior Project in Philadelphia
Combat Stress Recovery Regional Director – Works with regional managers to develop outdoor rehabilitative retreat programs, undertaking important duties like team building and leadership; preferred candidates have an MHA, MBA, or other master's degree in a field like psychology, social work, or sociology
Pennsylvania's Local Healthcare Administrator Resources
When it comes to employment and professional development organizations, graduates can find a number of helpful resources located throughout the state:
Significant Employers of Healthcare Administrators
University of Pittsburgh Medical Center
Penn Presbyterian Medical Center in Philadelphia
Thomas Jefferson University Hospital in Philadelphia
Lehigh Valley Hospital in Allentown
Lancaster General Hospital
Hershey Medical Center
PinnacleHealth Hospitals in Harrisburg
Hahnemann University Hospital in Philadelphia
Geisinger Medical Center in Danville
Wilkes-Barre General Hospital
VA Pittsburgh Healthcare System
Wilkes-Barre VA Medical Center
Philadelphia VA Medical Center
Erie VA Medical Center
Blue Cross of Northeaster Pennsylvania
UnitedHealthcare of Pennsylvania
HealthAmerica Pennsylvania
Professional Resources