Since Medicaid expansion coverage began in 2014, an estimated 39,000 residents have enrolled, bringing much-needed federal dollars into the state's healthcare sector according to the New Hampshire Hospital Association. This is good news for New Hampshire's private health insurance market, which had to cover the cost of uncompensated care in the state to the tune of hundreds of millions of dollars. Expansion of the state's health insurance coverage is also good news for New Hampshire's healthcare administrators, who in the years preceding this expansion were faced with increasingly tight operating margins and limited revenue growth. The situation has progressively improved all the way through 2020, when the United Health Foundation released a report revealing that fully 93.7 percent of the state's residence had health insurance.
<!- mfunc search_btn -> <!- /mfunc search_btn -> <!- mfunc feat_school ->
Featured Programs:
Sponsored School(s)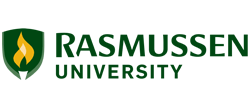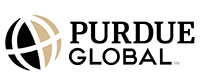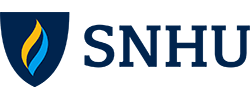 <!- /mfunc feat_school ->
While enjoying relief from budgetary constraints, New Hampshire's healthcare administrators have facilitated the implementation of a number of new health initiatives. Among these is the Transforming Clinical Practice Initiative, a collaboration designed to support improvements throughout the state's clinical practices. Forty healthcare collaborative networks throughout New Hampshire will be part of this initiative, designed to provide technical support to help medical practitioners improve the quality of care, increase patient access to information, and spend health care dollars more wisely.
These statewide collaborative networks and increased access to care among its residents have contributed to an increase in advanced career opportunities for New Hampshire's healthcare administrators. According to the New Hampshire Economic and Labor Market Information Bureau, the number of medical and health services administrator jobs in the state is expected in increase by 17 percent over the decade leading up to 2028. As of 2020 the average annual salary for these professionals in New Hampshire is a noteworthy $120,490.
Health Administration Degrees Available in New Hampshire
Graduate degrees in health administration, both in New Hampshire and throughout the U.S., have increased in popularity in recent years as employers look to retain the most skilled professionals to take on senior leadership positions in a wide array of healthcare settings. As experienced professionals advance to senior-level positions in this market, new opportunities are also opening up for those with undergraduate degrees looking to fill lower-to-mid level administrative positions.
Bachelor's Degrees in Health Administration
Bachelor's degrees in health administration serve as a solid starting point for individuals interested in achieving lower-to-mid-level healthcare administration jobs in smaller settings or for individuals interested in completing a master's degree in the same major.
Bachelor's degrees in healthcare administration, typically structured as Bachelor of Business Administration (BBA) or Bachelor of Health Administration (BHA) programs, provide students with an interdisciplinary and integrated learning experience that explores topics in health administration, as well as regulation, financing, health care planning, and health policy. Graduates of bachelor's degrees in health administration in New Hampshire understand the social, political, ethical, legal, and economic factors that influence the U.S. healthcare system.
Bachelor's degrees in healthcare administration generally consist of four years of full-time study, 120 semester credit hours, and an internship or other practical experience. Core coursework in these programs often includes study in such topics as:
Introduction to healthcare
Healthcare ethics and medical law
Human resources management
Managing in health and human services
Healthcare finance
Community and public health
Healthcare planning and evaluation
Master's Degrees in Health Administration
Widely considered the standard educational requirement for senior-level healthcare administrative positions in multi-facility hospital systems, master's degrees in health administration provide students with an opportunity to engage in in-depth study of the intricacies of the nation's healthcare system.
Program Structure
Institutions throughout the U.S. now provide a wide array of master's degree programs in health administration, allowing students to customize their graduate degree and complete a program that best fits their personal goals and needs.
For example, the foundation of a master's degree in healthcare administration often varies according to the college or school that houses it. Schools of business administration, public health, and health administration are just a few of the schools to shape how these programs are structured:
Master of Business Administration (MBA) with a concentration of Health Administration
Master of Healthcare Administration (MHA)
Master of Public Health (MPH) with a concentration of Health Administration
Master of Science in Health Administration (MSHA)
Master's degrees in healthcare administration may also be part of a dual degree, such as:
MBA/MPH
MHA/MBA
JD/MHA
MD/MHA
Residential programs appeal to traditional students seeking on-campus instruction, while executive programs appeal to mid-level professionals seeking to improve their credentials and qualify for senior-level jobs in healthcare administration.
Many institutions provide either online programs or hybrid programs that feature a combination of on-campus and online coursework.
Admission Requirements
With the exception of accelerated master's degree programs, which combine both undergraduate and graduate coursework for students without a bachelor's degree, master's degree programs in health administration require students to possess a bachelor's degree from an accredited college or university.
Although some students enter these programs after completing an undergraduate degree in healthcare administration, institutions accept students with a variety of undergraduate degrees in majors such as business, accounting, finance, human resources, and communications. Many students also possess backgrounds in the healthcare field and therefore possess undergraduate degrees in healthcare-related fields, such as nursing.
Other typical admission requirements include:
Minimum undergraduate GPA
The completion of specific undergraduate courses
Minimum GRE scores
Admissions essays/interviews
Updated resume
Previous experience in healthcare or healthcare administration (executive programs)
Program Content and Curriculum
Master's degrees in healthcare administration allow students to complete specialized and focused graduate studies, thus allowing them to increase their depth of knowledge in the administration of healthcare services and programs.
Core coursework often includes:
Information technology for healthcare administration
The U.S. healthcare system
Long-term care administration
Public health administration
Research methods for healthcare managers
Financial management for healthcare organizations
Healthcare institutional organization and management
Legal aspects of healthcare administration
Most programs culminate in a capstone experience designed to integrate the knowledge and skills gained from previous study in healthcare administration.
Jobs for New Hampshire's Health Administration Professionals
One of the best ways to identify opportunities for healthcare administration professionals in New Hampshire is by examining recent job posts. The following job descriptions provide insight to the wide array of jobs that may be available to graduates of health administration degrees in New Hampshire (taken from job posts in November 2015 and shown for illustrative purposes only):
Vice President, Operations, Bedford – Oversees the health plan operations, procurement opportunities, new product implementations, and complex initiatives for business development; bachelor's degree in business administration, finance, account, or a related field required, master's degree preferred; more than nine years of operations, management, or administration in the healthcare or insurance industries required
Healthcare Operations Director, Portsmouth – Manages multiple billing and claims adjudication projects providing oversight to the functional areas of the operational unit, including billing, claims management, and customer service; requires a bachelor's degree or higher in healthcare administration, business administration, public policy, or a closely related field
Program Director, North Conway – Implements and manages the outpatient wound care center, overseeing the day-to-day program operations, budgeting, revenue, cost management, reimbursement, quality management, performance management, marketing, and community education; bachelor's degree in business administration, healthcare administration, nursing, or a related field required; master's degree in healthcare administration or business administration preferred
Resources for Health Administration Professionals in New Hampshire
New Hampshire's largest healthcare and hospital systems are often excellent sources of job opportunities in health administration:
Cheshire Medical Center, Keene
Catholic Medical Center, Manchester
Southern New Hampshire Medical Center, Nashua
Joseph Healthcare, Nashua
Concord Hospital, Concord
New London Hospital, New London
Speare Memorial Hospital, Plymouth
Monadnock Community Hospital, Peterborough
Frisbie Memorial Hospital, Rochester
Valley Regional Hospital, Claremont
Wentworth-Douglass Hospital, Dover
Professional associations for health administration professionals in New Hampshire also serve as excellent resources for finding jobs and networking with others in the field:
2020 US Bureau of Labor Statistics salary figures for Medical and Health Services Managers.
Job growth projections sourced from the New Hampshire Economic and Labor Market Information Bureau and published in the U.S. Department of Labor-funded Long Term Occupational Projections (2018-2028) database – https://projectionscentral.com/Projections/LongTerm.
Salary figures and job market projections represent state data, not school-specific information.
Conditions in your area may vary. Data accessed August 2021.