HealthcareAdministrationEDU.org is owned and operated by Wiley University Services. Our content originates from many different education content writers. Our views and opinions are our own and for information purposes only. We want this website to serve as a directory guide, or an on-ramp, for educational programs as you explore the many options available. Please note the higher ed landscape is expansive; we do not include every option available and encourage you to conduct your own independent research. 
Please view our advertiser disclosure to learn more about our content, how we are compensated, and what to expect if you submit a request for information form.
To get in contact with us for updates or anything else, please email here: olm@wiley.com.
The nation's growing elderly population, Medicare/Medicaid expansion and the implementation of the Affordable Care Act (ACA) are chief among the factors contributing to the biggest period of growth the U.S. healthcare sector has ever experienced. The convergence of these factors has seen millions of older Americans seeking more screenings, preventative health services and medical interventions, while at the same time millions more are enjoying access to health coverage for the first time in their lives. As billions of federal dollars and funding from state sources is used to expand Medicare/Medicaid and implement the ACA, public and private health systems have likewise been expanding facilities and increasing staff to accommodate a growing number of patients.
Amidst this unprecedented expansion, the demand for skilled health administrators capable of effectively marshalling fiscal and human resources has never been more acute.
Our Mission…
HealthcareAdministrationEDU.org is a resource designed for students and professionals. It was created with the express purpose of providing aspiring and advancing health administrators with the tools necessary to succeed in the field – from information on undergraduate degree options available to those entering the field, to master's degree options for career changers and graduate students with backgrounds in healthcare disciplines.
HealthcareAdministrationEDU.org seeks to make the critical connection between education and professional life with information on the top healthcare employers in each state. State salary guides round out the information to provide advancing administrators and career changers with a clear picture of what a career in health administration can mean in terms of compensation.
Our Contributors…
The staff here at HealthcareAdministrationEDU.org hopes this resource will benefit future and advancing professionals in the field, from managers of individual facilities to directors and executive leaders of large hospitals and integrated health systems.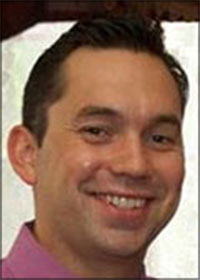 James Doyle – James was our lead consultant on this project. He got his start in healthcare management in the Navy, before going on to earn his MS in Healthcare Administration and Management at Rosalind Franklin University in Chicago in 2012. He also holds Six Sigma Green Belt Certification (SSGBS) and American Board of Opticianry Certification (ABOC).
---
We also owe a big thanks to our dedicated staff of writers and researchers: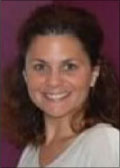 Rebecca Turley – Rebecca is a full-time writer and editor with a BA in Journalism and Communications. Throughout her career she has contributed to high-profile websites and blogs related to healthcare, psychology, education and technology.
---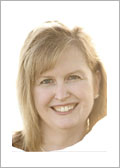 Susan Maphis – Susan is a writer and editor with a BA in Psychology. She has conducted research and written on topics related to healthcare, higher education and technology throughout her career. Susan's work has been published both in print and on many websites.
---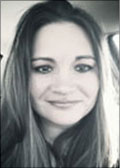 Jennifer Williams – Jennifer has been writing professionally for nearly ten years on topics that include healthcare, higher education, and nursing. Jennifer is a devoted wife and the proud mother of a handsome young man. When she's not writing, Jennifer enjoys spending time with her family, reading novels, and playing with her dogs.
---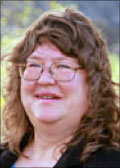 Dr. Helga George – Dr. George transitioned to writing about healthcare, education, business and technology after fulfilling her lifelong dream of performing research on plant defense chemicals.  She earned a BS in Agriculture from Cornell University, an MS in Plant Pathology from the University of Massachusetts in Amherst, and a Ph.D. in Plant Pathology from Cornell University.  Dr. George also conducted postdoctoral research at the University of California Santa Barbara where she obtained a USDA grant to fund her research.
---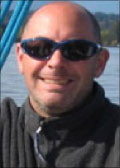 Scott Wilson – Scott is an author and information technology consultant based in the Pacific Northwest. He has a bachelor's degree in English from the University of Washington and has worked as a writer and consultant for many years.