The National Association of Healthcare Access Management (NAHAM) has reported that about eighty cents of every dollar entering a healthcare facility goes through the capable hands of the patient access services staff. Facilitating critical components of the revenue cycle, from scheduling to billing; compliance with regulatory agencies; and patient safety through correct patient identification practices all fall within the purview of patient access services teams, which operate under the direct supervision of patient access services managers.
<!- mfunc search_btn -> <!- /mfunc search_btn -> <!- mfunc feat_school ->
Featured Programs:
Sponsored School(s)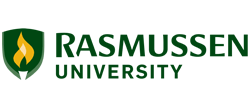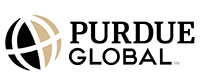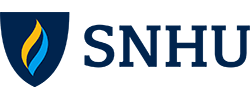 <!- /mfunc feat_school ->
Patient access services managers are essential to the efficient operations of the many support processes in place to facilitate expedient access to quality healthcare. Patient access services managers focus on ensuring that patient access services staff at all levels provide the highest quality services for patients, providers, and payers.
What is Patient Access Services Management?
Patient access services management encompasses oversight of all functions related to the admission/registration processes for new and returning patients. The importance of effective front and back-end management cannot be undervalued, as one mistake in patient access services may result in a patient safety issue, a legal issue, a customer service issue, a patient billing issue, or a revenue issue for the facility.
Although maintaining an efficient and productive patient registration process remains a principal component of patient access services management, this area of healthcare administration also encompasses:
Admissions
Financial counseling
POS collections
Verification of benefits
Pre-certification
Physician relations
Guest relations
Information
Telecommunications
Scheduling
Case management
Patient access services managers are found overseeing these functions in virtually every type of healthcare facility imaginable, including:
Freestanding hospitals and larger health systems
Physician offices/clinics
Home health agencies
Hospice/palliative care agencies
Long-term care facilities/nursing homes
Surgery/ambulatory care centers
Rehabilitation centers
Specialty providers, such as:

Psychiatric facilities
Behavioral facilities
Correctional treatment centers
Drug treatment centers
Imaging facilities
The Job Duties and Responsibilities of Patient Access Services Managers and Support Staff
Patient access services managers are responsible for overseeing all functions of the patient access services staff to ensure patient safety and satisfaction as it relates to registration and admission, and to optimize the facility's financial performance.
Depending on the size of the facility, these managers may oversee all patient access services for the entire facility or for individual departments within the facility.
According to the NAHAM, the Patient Access Services model varies from one facility to the next, depending on the size or complexity of the facility. Large facilities may employ several patient access services managers to oversee separate patient services, while those managing smaller facilities may be responsible for supervising everything from registration to scheduling to case management to health information management.
Patient access services managers oversee the following components of a facility's patient access services:
Adequate and complete data collection
Excellent customer care in direct patient services
The best practices of the department/facility
The integrity of collected data
Accurate clinical documentation
Complete and accurate coding
Patient access services departments play an important role in the overall success of a facility, as they facilitate the critical processes at the beginning of the revenue cycle, which begins when a patient is admitted and ends when payment is received and the account is closed.
<!- mfunc search_btn -> <!- /mfunc search_btn ->
Successful management of all patient access services throughout the revenue cycle helps ensure billing and payment takes place in a timely manner. The ineffective implementation of key processes may result in rejected claims and denials from payers. Therefore, patient access services managers are responsible for putting efficient processes and methodologies in place to ensure timely billing and payment of claims. Patient access services managers also implement strategies to help achieve facility goals related to timely billing and collection of payment.
Specific job responsibilities and duties of patient access services managers include ensuring the patient access services department meets the following goals:
Positively identify the patient
Complete insurance verification
Determine the correct level of care
Obtain signatures on required documents
Provide patients with rights, notice of privacy, and other important information
Make point of service collections
Provide financial counseling
Patient access services managers must be proficient in a wide array of areas, including:
Hospital registration and ancillary computer systems
Government agency regulations (e.g., HIPAA, EMTALA, Patient Rights and Responsibilities, Consent for Treatment, etc.)
Commercial and government health plans
Becoming a Patient Access Services Manager Often Involves Earning a Master's Degree
A master's degree in health administration has become the standard among managers and supervisors within hospitals and other healthcare facilities. It comes as little surprise, then, that patient access services management jobs frequently call for candidates with a graduate degree in health administration and an understanding of the nuances of healthcare facility management.
There are a number of options available to candidates with career ambitions in patient access services management:
Master of Health Administration (MHA)
Master of Science in Health Administration (MSHA)
Master of Business Administration (MBS) in Health Administration
A number of colleges and universities offer master's degrees in health administration in an online format designed to accommodate the busy schedule of working professionals. Online master's degree programs allow students to complete curriculum through interactive learning experiences where they engage both faculty and fellow students. Some online programs require students to attend the university a few times to complete immersion experiences that provide further opportunity for networking and real-world collaboration.
Admission Requirements
Admission into a master's degree in health administration requires candidates to possess a bachelor's degree from an accredited college or university. While some candidates possess a bachelor's degree in health administration or a similar field, others often possess undergraduate degrees in areas like human resources, finance, and business management.
It is also a natural transition for healthcare professionals to enter a master's degree in health administration, as their background in clinical care affords them a unique insight into the healthcare delivery process.
Admission into a master's degree in health administration may also require candidates to possess:
Minimum undergraduate GPA
Minimum GRE scores
Completion of specific undergraduate courses
Curriculum and Coursework Requirements
The curriculum of a master's degree in health administration prepares students to solve business problems in a healthcare environment using core skills such as:
Quantitative ability
Financial management
Economic analysis
Information and technology management
Graduates of these programs are prepared to lead and manage others and implement change, thus improving management practice within healthcare delivery organizations.
Some of the core courses of a master's degree in health administration include:
Managerial epidemiology
Legal aspects of healthcare management
Strategic planning and marketing in healthcare
Healthcare ethics and governance
Healthcare operations analysis and management
Professional Certification Options for Patient Services Managers
National Association of Healthcare Access Management (NAHAM) offers patient access services managers the Certified Healthcare Access Manager (CHAM) designation, which displays an elevated level of proficiency and commitment to the profession. NAHAM created the CHAM designation to promote the highest standards of patient access services.
To qualify to take the CHAM exam, candidates must possess:
At least two years of management experience in the healthcare or finance industry
A four-year degree from an accredited college or university in healthcare, business, or a related field (or a high school diploma/GED and at least 90 professional development contact hours within the past three years)
A reference from at least one CHAM certified individual and a supervisor or course instructor/advisor
Candidates must pass an examination consisting of 115 multiple-choice questions to achieve the CHAM designation. NAHAM administers the examination four times each year in January, April, July, and October.
Certified patient access services managers must maintain their CHAM designation by completing at least 60 professional development contact hours within each two-year renewal cycle.
CHAM holders may also choose to pursue NAHAM's Fellowship Program, which recognizes those who have contributed to the patient access services profession in a significant and sustained manner. NAHAM Fellows are nationally recognized proven leaders in the field of patient access services management.
To qualify to become a NAHAM Fellow, candidates must:
Be actively involved in NAHAM at the national level as an officer, regional delegate, or committee chair, or at the affiliate level (state, regional) as president
Hold an active membership in NAHAM
Possess a current CHAM certification
Possess a bachelor's degree in healthcare, management, or a related field (or at least 20 years of experience in healthcare, revenue cycle, or another related field)
Have presented at the annual national NAHAM Conference in the past three years
Have been published in a national publication
Salary Expectations for Patient Access Services Managers
While the Bureau of Labor Statistics (BLS) does not provide specific salary stats for patient access services managers, the job scope of these professionals places them in the occupational category of general and operations managers. As of May 2020, mid-level general and operations managers earned about $103,650, while those in senior-level positions earned salaries that exceeded $208,000 during this time.
<!- mfunc search_btn -> <!- /mfunc search_btn ->
The BLS also highlighted what patient access services managers are earning, on average, according to setting:
Management of companies and enterprises: $162,410
Management, scientific, and technical consulting services: $160,460
May 2020 Bureau of Labor Statistics salary and job market trends for general and operations managers represent national data, not school-specific information. Conditions in your area may vary. Salary statistics representing mid-level= 50th percentile; senior-level/highly experienced = 90th percentile. Data accessed August 2021.