Georgia's hospital administrators and other healthcare facility managers are among the best paid in the region, earning an average salary of $99,540 as of 2014 (US Department of Labor). In addition to strong salary offers, Georgia's aspiring and advancing healthcare administrators enjoy a job market that is very friendly to career mobility. In fact, the Georgia Department of Labor expects the number of healthcare administrator jobs in the state to increase by 29 percent over the 10-year period leading up to 2022.
<!- mfunc search_btn -> <!- /mfunc search_btn -> <!- mfunc feat_school ->
Featured Programs:
Sponsored School(s)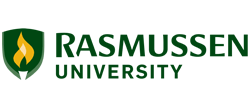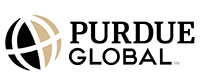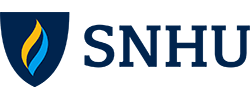 <!- /mfunc feat_school ->
There are a number of reasons why Georgia's healthcare system creates such great opportunities for healthcare administrators and management professionals. A 2014 Gallup survey found that in the span of just one year, the number of state residents with improved access to healthcare under the Affordable Care Act increased by 19.1 percent. This means 8,168,750 Georgians enjoy the benefits of health insurance coverage as of 2014. If Georgia decides to expand Medicaid coverage, an additional 478,000 citizens could gain coverage in the coming years.
Expanded healthcare coverage is a windfall for both public health agencies and private healthcare organizations, even as they struggle to keep up with the growing demand for medical services. Additionally, this increasing coverage comes at a time when healthcare is already one of the largest and most rapidly growing industries in Georgia. According to the US Department of Commerce, Georgia's healthcare industry generated $30.5 billion in 2014 alone, a figure that amounts to 6.4 percent of the state's total GSP (Gross State Product) for that year.
As Georgia's system of public and private healthcare providers sees a dramatic increase in new patients, expanding budgets and a growing workforce, the vital administrative skills of healthcare system and facility managers have come into focus.
Healthcare Administration Degrees in Georgia
Those looking to launch a career in the field of healthcare administration and management must meet today's practical industry standards, which now often necessitate earning a master's in healthcare administration. Fortunately, Georgia's undergraduate and graduate students alike can earn degrees from universities and colleges located throughout the state offering both online and campus-based programs.
Undergraduate Degrees in Healthcare Administration and Management
Undergraduate degrees available to healthcare administration majors in Georgia include:
Bachelor of Business Administration (BBA)
Bachelor of Health Administration (BHA)
A bachelor's in healthcare administration or management is a viable starting point for tomorrow's healthcare leaders. A typical program of study consists of around 120 semester credits, divided into approximately 60 general undergraduate requirements and 60 upper-division undergraduate courses that relate directly to healthcare administration and management. Students can often transfer an associate's degree to fulfill general requirements.
Junior and senior-level healthcare administration/management courses cover key business and management concepts as they relate to the healthcare industry. These courses include:
Principles of management and marketing
Analysis of financial statements
Strategic planning and healthcare management
Human resource management
Business and administration leadership
Business finance and healthcare economics
Legal issues in the healthcare business environment
Graduate Degrees in Healthcare Administration and Management
Graduate degrees available to healthcare administration majors in Georgia include:
Master of Science in Healthcare Administration (MSHA)
JD/MSHA dual degree programs
Master of Health Administration (MHA) / MBA dual degree programs
Two graduate degree programs stand out among the programs that meet generally accepted industry standards for education in healthcare management and administration:
Master of Healthcare Administration (MHA) – focuses on important aspects and duties of healthcare administration
Master of Business Administration (MBA) in Healthcare Administration or Management – focuses on the business aspects of healthcare management or administration
Graduate Program Admission Criteria
Though master's programs in healthcare administration maintain specific undergraduate course requirements, these programs welcome incoming students currently working in healthcare who hold bachelor's degrees in majors other than healthcare administration and management.
While each graduate school has its own specific admission standards, several common elements are often shared:
Completion of specific course prerequisites
Minimum undergraduate GPA
Essay on career goals and motivations to earn a graduate degree in healthcare management or administration
Letters of recommendation
Official undergraduate transcripts showing completion of a bachelor's degree in any field
Several years of professional work experience
Some programs require current employment in the healthcare industry
Areas of Study
Graduate programs in healthcare administration and management are typically comprised of 36-60 semester credits and take between 18-24 months to complete. Core subjects covered during the graduate experience can include topics like:
Strategy for management of large healthcare organizations
Global economics for healthcare managers
Medical informatics
Healthcare policy and law
Quantitative methods for healthcare organizations
Decision making data analysis
Leadership and ethics
Advanced financial management
Compliance for accreditation
Healthcare marketing
Many programs may also culminate with a thesis or capstone research project where students focus on a particular issue in-depth or tie together what they have learned throughout their graduate experience.
In addition to convenient online programs designed with working professionals in mind, schools throughout Georgia offer graduate degrees in healthcare administration and management in cities like:
Atlanta
Statesboro
Morrow
Fort Gordon
Healthcare Administration Jobs in Georgia
Upon completing a relevant degree program prospective healthcare management and administration professionals can put their education into practice.
The following job descriptions and prospective employers serve as illustrative examples of healthcare administration positions available in Georgia's job marketplace. These healthcare administration jobs are sourced from vacancy advertisements placed throughout the state (October, 2015).
Children's Healthcare of Atlanta
Practice Manager II – Directs, supervises, and coaches clinical and front office staff; requires a bachelor's degree in healthcare administration, business administration, or equivalent
Business Operations Coordinator – Coordinates the operational aspects of a specific department or business; applicants are preferred to have at least a bachelor's degree in healthcare, business, or a related field
Memorial University Medical Center in Savannah
Practice Manager III – Provides expert assistance, management, and coordination for other administration staff as well as physicians; preference is shown to applicants that have an MHA or MBA
Physician Services Practice Manager III – Provides assistance in the financial development and program management of new business ventures; preference is shown to applicants that have an MHA or MBA
Turning Point Hospital in Moultrie
Director of Business Development – Provides oversight of budgeting, business development, and strategic planning; ideal applicants will have an MHA or MBA
Marketing Representative – Responsible for securing patient transfers to Turning Point by soliciting medical facilities, people, and departments; applicants must have a bachelor's degree in marketing or a related field
Kaiser Permanente in Atlanta
Senior New Business Manager – Initiates and maintains business relationships, and is additionally responsible for managing strategic plans to achieve specified goals; preference is shown to applicants with an MHA, MBA, or Master of Public Health (MPH)
Local Resources for Healthcare Administrators and Managers
Georgia's vibrant network of hospital systems and professional organizations helps support career progression and the transition from academia to a career in healthcare administration.
Largest Employers of Healthcare Administrators and Managers
Emory University Hospital in Atlanta
University Hospital in Augusta
Medical Center of Central Georgia in Macon
Atlanta VA Medical Center
Northside Hospital in Atlanta
Kennestone Hospital in Marietta
Northeast Georgia Medical Center in Gainesville
VA Medical Center in Dublin
Saint Joseph's/Candler in Savannah
Athens Regional Medical Center
Blue Cross Blue Shield of Georgia
Kaiser Permanente GA
Coventry Health Care of Georgia
Grady Health System
Professional Resources