According to a 2015 Michigan Health and Hospital Association report, some 580,000 Michigan residents were employed in direct healthcare jobs, while the state's healthcare system supported an additional 223,000 jobs not directly related to patient care. That year, Michigan's hospitals treated 4.9 million people in emergency departments and provided outpatient services to another 32 million.
<!- mfunc search_btn -> <!- /mfunc search_btn -> <!- mfunc feat_school ->
Featured Programs:
Sponsored School(s)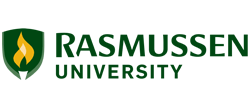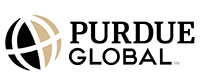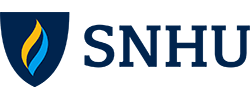 <!- /mfunc feat_school ->
With a healthcare system of this size, it's no surprise that Michigan continues to rank among the top states in the nation in terms of employment for healthcare administrators. For example, as of May 2014, the Bureau of Labor Statistics reported that the Ann Arbor metropolitan area ranked third among all metro areas in the nation with the highest concentration of medical and health services managers. Michigan's Lower Peninsula ranked among the top nonmetropolitan areas with the highest level of employment for medical office and health services managers during the same time.
Healthcare Administration Degrees in Michigan
Michigan's medical office managers and hospital administrators focus on meeting the needs of a growing population of healthcare consumers by finding ways to improve care, prevent readmissions, and eliminate inefficiencies. Degree programs in healthcare administration allow students to explore established methods and emerging theories on how best to accomplish these goals.
Undergraduate Degrees in Healthcare Administration and Management
Although graduate degrees have become widely accepted as the minimum educational requirement for senior-level administrative positions in the healthcare field, entry-level facility and department management positions are often available to those with a bachelor's degree in health administration.
These undergraduate degrees, which consist of about 120 semester credits and four years of full-time study, are generally structured as Bachelor of Business Administration (BBA) degrees with a concentration in health administration or Bachelor of Health Administration (BHA) degrees.
Bachelor's degrees in health administration arm students with the professional knowledge and skills needed to head smaller healthcare facilities, clinics and medical practices or specialty departments within larger hospitals.
Core content in these programs often includes such topics as:
Essentials of organizational behavior
Introduction to health administration
Principles of public health and epidemiology
Research methods
Financial management of healthcare organizations
Graduate Degrees in Healthcare Administration and Management
Master's degrees in healthcare administration and management involve in-depth study related to the organization, financing, marketing, and management of healthcare institutions. These programs, largely recognized as essential for achieving senior-level healthcare administrative positions, prepare students to take on careers in health systems, hospitals, managed care organizations, and more.
Graduate Program Details
Master's degrees in healthcare administration consist of about 60 credits and two years of full-time study. However, thanks to the popularity of these programs, institutions across the U.S. have designed them to reflect the needs of specific populations of students. Executive master's programs that offer part-time study and online learning opportunities are now commonplace among master's degrees in healthcare administration.
The title and design of graduate degree programs in health administration differ based on the college in which they are housed (school of business, school of public health, school of public administration, school of healthcare management):
Master of Healthcare Administration (MHA)
Master of Public Health (MPH)
Master of Business Administration (MBA) (healthcare administration focus)
Master of Public Administration (MPA) (healthcare administration focus)
Master of Health Services Administration (MHSA)
Many institutions also offer master's degrees in healthcare administration as dual degrees related to law, medicine and more:
JD/MHA
MBA/MPH
MD/MBA
MHA/MBA
Admission Requirements
Admission into these programs requires a bachelor's degree from an accredited college or university. Although some applicants possess undergrad degrees in healthcare administration, perhaps just as many have bachelor's degrees in business administration, finance, accounting, or a medical field.
Other typical admission requirements include:
Minimum undergraduate GPA
Minimum GRE score
Admissions essay/interview
Further, executive programs often require candidates to possess experience working in healthcare administration.
Curriculum and Content
Graduate degrees in healthcare administration include a curriculum designed to reflect a set of core competencies that define professional excellence in the field. Courses are designed to provide students with an in-depth understanding of the issues, skills, and competencies necessary for leaders in the field of healthcare management and administration.
Core coursework often includes studying:
Economics of health management and policy
Healthcare financial accounting
The health services system
Economics of health management and policy
Organization and management of healthcare systems
Health law
It is commonplace for a master's degree in healthcare administration to culminate in a master's thesis or capstone project focused on a contemporary topic in healthcare management.
Healthcare Administration and Management Careers in Michigan
Michigan's healthcare managers and administrators enjoy a wide array of professional opportunities, thanks to the state's burgeoning hospital and healthcare systems. The following examples taken from recent job posts provide insight into the types of jobs available to managers in Michigan's health sector (shown for illustrative purposes only and does not constitute a job offer or assurance of employment):
Healthcare Administrator, Lansing – Works with retiree populations and/or retiree health organizations; master's degree in healthcare administration, public health policy, or business administration preferred
Program Services Manager, Southfield – Provides leadership and direction for the development, coordination, and implementation of public health programs in Metro Detroit (including education, support groups, helpline and other Alzheimer's related programs); bachelor's degree in a related field required, master's degree preferred
Deputy Director of Administrative Services, Kalamazoo – Provides executive leadership and other administrative services within the hospital system; a master's degree in accounting, business, public administration, or a related field preferred, along with experience in a healthcare or related setting
Behavioral Health Director, Livonia – Coordinates with hospital administration to provide overall direction for an existing suite of comprehensive behavioral health programs; bachelor's degree in a related field required, master's degree preferred
Resources for Healthcare Administrators and Managers in Michigan
Michigan's largest hospitals and healthcare systems are also the largest employers of healthcare administrators and managers in the state:
Trinity Health, Livonia
Henry Ford Health System, Detroit
Spectrum Health Systems Inc., Grand Rapids
University of Michigan Health System, Ann Arbor
Beaumont Health System, Royal Oak
McLaren Health Care Corporation, Flint
John Providence Health System, Warren
Detroit Medical Center, Detroit
Oakwood Healthcare Inc., Dearborn
Michigan's healthcare administrators and managers enjoy employment leads, networking opportunities, and industry trend updates through membership and participation in professional associations: