Certificate programs are a great option for career transitions. A post-baccalaureate or graduate certificate in healthcare administration can build your credentials for a position in the growing and lucrative healthcare industry even if you didn't get your initial degree in that field.
<!- mfunc search_btn -> <!- /mfunc search_btn -> <!- mfunc feat_school ->
Featured Programs:
Sponsored School(s)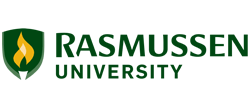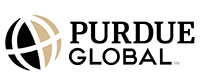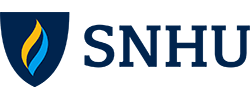 <!- /mfunc feat_school ->
Many otherwise well-qualified candidates for healthcare management didn't get degrees with that field in mind. Instead, they may have earned degrees in:
Business or Business Administration
Accounting or Finance
Nursing/Medicine
Human Resources
Marketing
All of these fields have some overlap with healthcare administration and the knowledge can be applied there with great effect. But it can be hard to break into the field with no specific education around the special challenges presented by the healthcare environment.
That's where certificate programs come in. For busy professionals who are looking to make the jump into healthcare management, or to improve their existing credentials in the field, these fast and cost-effective programs offer an education at a fraction of the price of a full degree.
Career Options for Master's or Post-Bachelor's Certificate Holders in Healthcare Administration
A certificate in healthcare administration can open up broad new career options for you. These depend on whether you are aiming for a post-bacc or a graduate certificate, however.
Post-Baccalaureate Certificate
A post-bachelor's certificate will qualify you to fill positions that commonly require bachelor's degrees in healthcare administration, including:
| | |
| --- | --- |
| Job Title | Salary Range |
| Medical Coding Manager | $58,500 – $97,000 |
| Enrollment Manager | $48,750 – $80,500 |
| Medical Executive Assistant | $46,000 – $76,250 |
These salaries (from Robert Half's 2018 Salary Guide for Administrative Professionals) can vary regionally; for example, here is the range for a Medical Coding Manager in eight major American metropolitan areas:
New York : $82,192 – $136,285
Los Angeles : $76,635 – $127,070
Chicago : $72,248 – $119,795
Dallas : $64,350 – $106,700
Miami : $62,302 – $103,305
Saint Louis : $58,208 – $96,515
Atlanta : $62,010 – $102,820
Seattle : $70,785 – $117,370
Graduate Certificate
Graduate certificates unlock some of the highest positions in healthcare administration. According to Health eCareer's 2017-2018 Salary Guide, these are the average salary ranges for some of those positions.
Chief Operating Officer: $130,000 – $194,750
Chief Financial Officer: $145,500 – $240,000
Chief Medical Officer: $275,000 – $283,250
Hospital Administrator: $87,475 – $$149,250
Executive compensation increased by 18% for healthcare administrators in 2017. And as healthcare organizations consolidate and grow, salaries rise with the increasing responsibility. A 2014 report by the New York Times found hospital administrators making more than $200,000 and CEOs of major organizations bringing in between $386,000 and $583,700 in salary. Generous benefits and incentives increase total compensation far beyond that in the largest healthcare companies.
Selecting a Certificate Program in Healthcare Administration
You'll be looking at different certificate tracks depending on your current degree. All programs typically require between 12 and 20 credits worth of courses for completion. The certificates differ in both depth of training and in specific subject areas.
If you have your bachelor's degree…


A Post-bachelor's or post-baccalaureate certificates offer an undergraduate level of training commensurate with the studies for a bachelor's degree in healthcare administration. The courses are often the same as those offered in the school's full bachelor program, but you will have a more limited selection that is more tightly focused on core principles of healthcare administration.
If you have your master's degree…


A graduate or post-master's certificate will provide advanced training in healthcare operational, organizational, and financial topics. They will include advanced overviews of the American healthcare system and often go more deeply into policy and legal matters than post-bacc certificates.

Graduate certificates focus more heavily on financial, operational, and economic considerations, while post-bachelor's certificates are more likely to cover nuts and bolts aspects of information systems, ethical considerations, and HR matters.
Just as with the bachelor's and master's degree programs they draw from, you can find certificates in the field that have various titles, such as:
Health Information Administration
Health Services Administration
Health Care Design and Innovation
Health Care Financial Management
Health Care Policy and Administration
If anything, you're more likely to see specific areas of healthcare management mentioned in certificate program titles, since they are often more highly focused than the general degree programs.
Online Options Offer Flexibility For Busy Professionals
Certificate programs are very commonly offered online. Since the target audience is busy, engaged professionals, programs work to accommodate busy schedules. Online courses allow you to time shift your studies, consuming class contents when and how it makes sense for you. The schedule may also be flexible in terms of progressing through your assignments. Finally, you have a much broader selection of schools to choose from than if you were limited to local options or having to relocate.
Healthcare Administration Certificate Core Curriculum and Electives
A certificate program doesn't offer curriculum with as much depth as a full degree program and frequently allows few or no electives. But the classes that are offered will have a core focus on aspects of healthcare management that are most important in the field.
There is a lot of variability in content and quality between different certificate programs at both levels. Your selection will depend on the career focus you select and the time you have available to put into the program.
There are post-baccalaureate programs that cover 73 semester hours worth of content, going into detail on everything from strategic management principles to medical coding. There are others that are only 12 credits in only four classes that cover only basic healthcare terminology, management, and information systems.
Health Care System
The American healthcare system is unique and is shaped by forces both economic and policy-driven. Understanding the basis of these elements is critical to administering a well-run healthcare organization, and most certificate programs will offer courses that bring you up to speed on how law, policy, and market forces impact healthcare delivery in the United States. Graduate certificates will usually have more, and more in-depth, courses on this topic.
Business Aspects of Healthcare
Healthcare is a business, and one that requires careful attention to all the common functions of a traditional enterprise:
Accounting and Finance
Marketing
Human Resources
Information Systems
Almost all certificates will go into some or all of these topics, to greater or lesser degree depending on the specialization. A healthcare information administration certificate, for example, will spend more time on information technology topics, while one on business administration will offer more courses on accounting and finance topics. Strategic planning and project management might also be taught.
Quality Assurance and Risk Management
All healthcare organizations operate in a complex legal and regulatory environment that requires oversight from executives. With lives on the line and big money involved in the process, ethical and risk concerns are vitally important to healthcare administrators. Classes on risk topics from medical malpractice to information security feature prominently in most certificate programs. You can expect some courses on leadership principles and ethics as part of your certificate studies.
Accreditation Standards for Certificate Programs in Healthcare Administration
Certificate programs are not usually accredited separately, but you should definitely look for accredited schools when you are selecting a certificate program. Since most certificates are made up of courses that are offered for regular bachelor or master's degree programs, you can look at the accreditation status for those programs to assess the general quality of the certificate.
At a minimum, the school you are looking at should be accredited by an accreditor recognized by either the Council for Higher Education Accreditation (CHEA) or the Department of Education (DOE). These agencies have lists of recognized regional or national accrediting bodies that meet minimum standards for quality and accountability.
Because more certificates are offered in specialized subjects in healthcare administration, you might also consider looking at whether or not the base program or school has earned a specialized accreditation.
For example, the Commission on Accreditation of Healthcare Management Education offers accreditation to master's-level programs in healthcare management. Those programs have been evaluated and found to offer the flexibility and results that are most highly valued by healthcare system.
For certificates focused on healthcare informatics or information systems, accreditation by the Commission on Accreditation for Health Informatics and Information Management Education (CAHIIM) means you'll be getting a solid education in information systems principles in healthcare. CAHIIM conducts rigorous evaluations to ensure programs meet minimum standards for student achievement, educational innovation, and continuous quality improvement.