The current and projected prospects are outstanding for professionals working as administrators in Rhode Island's healthcare sector. Rhode Island has the fifth-highest concentration of medical and health services managers in the nation. With an average annual salary of $111,590 in 2014, Rhode Island also offers the eighth-highest yearly wage in the nation for this class of professionals (US Department of Labor, 2015).
<!- mfunc search_btn -> <!- /mfunc search_btn -> <!- mfunc feat_school ->
Featured Programs:
Sponsored School(s)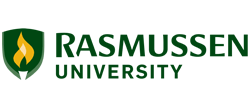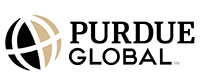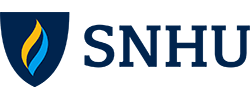 <!- /mfunc feat_school ->
In fact, medical and health services managers made the Rhode Island Department of Labor and Training's list of top-50 fastest growing occupations. This means the state's health administrators are expected to see a high number of net job openings between 2012 and 2022 – an estimated 595 new jobs in total.
The underlying reasons for these attractive prospects have to do with access to, and demand for, healthcare services in Rhode Island – both of which are slated to experience significant growth. Demographically, the percentage of Rhode Islanders who are at least 65 years old – 15.7 percent – is higher than the national average. As this segment of the population ages it will drive up the demand for healthcare services, with a knock-on effect for healthcare administrators.
Backed by $49.8 million in federal grants for community health centers through the Affordable Care Act, a Gallup survey revealed the number of Rhode Islanders with health insurance has been steadily increasing. This can be most recently observed from 2013 to 2014, when the percentage of residents with health insurance grew from 86.7 percent to 90.6 percent. As with the aging demographic, a higher percentage of insured residents also increases the demand for healthcare administrators.
Health Administration Degrees in Rhode Island
Rhode Island residents have a number of choices when it comes to earning a degree in health administration. Options include undergraduate and graduate degrees offered online and at campus locations throughout the state.
Undergraduate Degrees in Health Administration
While a general degree in business can be advantageous, Rhode Island state residents have the opportunity to select from several different programs that will pave the way for a career in health administration, such as:
Bachelor of Health Administration (BHA)
Bachelor of Science (BS) in Healthcare Administration
Bachelor of Science (BS) in Health Services Administration
The bachelor's degree is made up of at least 120 semester credits and takes around four years to complete. The first 60 credits cover general course requirements and prerequisites for more advanced courses in the specific major. A transfer associate's degree can often fulfill these initial 60 credits.
The second 60 credits focus on the specific healthcare administration field, covering important subjects like:
Principles of management, leadership, accounting, and advertising
Health care informatics
Principles of marketing
Analysis of financial statements
Strategic planning and healthcare management
Business and administration leadership
Legal issues in the healthcare business environment
Managerial economics
Supply chain and operations management
Students can complete their education through an online program or on campus locations in communities like Kingston and Warwick.
Graduate Degrees in Health Administration
Today in Rhode Island's professional environment a graduate degree in health administration is becoming a generally accepted industry standard. In-state residents can choose among several types of relevant programs, including:
Master of Healthcare Administration (MHA)
Master of Business Administration (MBA) in Healthcare Management or Administration
MHA/MBA dual degree program
Master of Science in Healthcare Administration (MSHA)
Graduate Program Admission Requirements
While each school has its own admissions requirements, graduate programs will often admit students who have completed their undergraduate major in any field. Additional common admission standards include:
Completion of specific course prerequisites
Minimum undergraduate GPA
Essay on career goals and academic motivations
Letters of recommendation
Professional work experience and/or current employment in the healthcare industry
The graduate program is between 30-60 semester credits, and takes 12-24 months to complete. During this time students will form a greater understanding of the healthcare administration field. Programs may also culminate with a thesis or capstone research project that ties together important elements of the graduate experience.
Topics covered in Rhode Island's graduate-level courses can include:
Advanced healthcare management
Leadership of large healthcare organizations
Global economics for healthcare managers
Healthcare informatics
Financial management for healthcare organizations
Data and performance-based decisions
Quantitative methods for healthcare organizations
Compliance for accreditation
In addition to online schools, Rhode Island residents can find relevant degree programs at campus locations in places like:
Newport
Kingston
Providence
Careers in Healthcare Administration in Rhode Island
The following job descriptions are provided as illustrative examples only to give residents an idea of what they can expect upon graduation from their health administration program. These are taken from a statewide survey of job vacancies conducted in November 2015:
New England Rehab Care in Warwick
Rehab Program Executive Director – Responsible for all operations relating to inpatient, surgical, and outpatient rehabilitation, including the planning, directing, and implementation of program activities; preferred candidates hold an MHA or MBA
Clinical Liaison – Responsible for maintaining positive relationships with existing clients, as well as initiating contact with new potential clients; preferred applicants hold a college degree, such as a BHA or BS in health services administration
Healogics in Providence
Program Director – Responsibilities relate to overall program management, including managing inpatient care, outpatient care, as well as achieving strategic growth goals; applicants must have a BHA, BBA, nursing degree, or a degree in a related field, while referred applicants hold an MHA or MBA
Rhode Island Hospital in Providence
Program Manager of Surgery – Working with the Comprehensive Spine Center, this professional is responsible for the direction, operation, and planning of the clinical and administrative aspects of this program; applicants must have a bachelor's degree in nursing and either college courses in healthcare administration or a related field, or an MHA, MBA or a master's degree in another related field
Landmark Medical Center in Woonsocket and Providence
Director of Occupational Medicine and Employee Health – Working with the vice president of support services, this professional ensures that adequate standards are met in this department for compliance with licensing and accrediting requirements; candidates must have at least a bachelor's degree in healthcare administration, business administration, or a related field
Resources for Healthcare Administrators and Managers in Rhode Island
Graduates and professionals can find a variety of helpful resources regarding employment and professional development throughout Rhode Island:
Significant Employers of Healthcare Administrators
Eleanor Slater Hospital in Cranston
Rhode Island Hospital in Providence
Kent County Memorial Hospital in Warwick
Miriam Hospital in Providence
Newport Hospital
Landmark Medical Center in Woonsocket
Memorial Hospital of Rhode Island in Pawtucket
Saint Joseph Health Services in North Providence
Women and Infants Hospital of Rhode Island in Providence
Providence VA Medical Center
Professional Resources