The healthcare sector is one of Oklahoma's most important industries. The US Department of Commerce reported that the healthcare sector in Oklahoma contributed approximately $11.2 billion to the GSP (Gross State Product) in 2014 alone, consistently rising since 2009 when its contribution was just $9.46 billion.
<!- mfunc search_btn -> <!- /mfunc search_btn -> <!- mfunc feat_school ->
Featured Programs:
Sponsored School(s)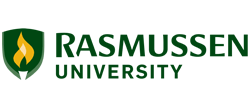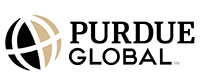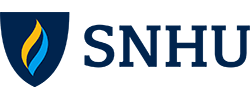 <!- /mfunc feat_school ->
Given the tremendous growth of Oklahoma's healthcare sector, it would stand to reason that job growth in the sector is also projected to have very strong gains in the coming years. Oklahoma ranks second nationally as the state with the highest concentration of jobs for medical and health services managers.
State administrators and policy makers are trying to put together a deal that would further increase healthcare coverage for more of the state's residents, while also creating jobs and increasing funding. A 2015 report released by Oklahoma City-based KFOR detailed that Medicare expansion in the state would generate $15.6 billion in economic growth over the next decade and create more than 13,000 jobs. This anticipated expansion is good news for the state's healthcare administrators, whose numbers would certainly increase as part of those newly created jobs.
Regardless of the state of Medicare, Oklahomans continue to get older and require more medical services, which is placing a strain on the healthcare sector as well. The 2014 US Census reported that 14.5 percent of state residents – 562,317 people – are at least 65 years of age. All these factors combine to create an environment that supports new opportunities and career advancement in healthcare administration.
Health Administration Degrees Available in Oklahoma
Oklahoma residents have a number of options to choose from when it comes to earning a bachelor's or master's degree in preparation for a career in the healthcare management field, including on-campus and online degree programs.
Undergraduate Degrees in Healthcare Administration and Management
There are several different types of undergraduate degree programs that are relevant to a career in health administration:
Bachelor of Health Administration (BHA)
Bachelor of Science (BS) in Healthcare Administration
Bachelor of Business Administration (BBA)
Bachelor of Science (BS) in Health Services Administration
The undergraduate degree program is comprised of at least 120 semester credits and takes approximately four years to complete. The curriculum can be divided into two 60-credit segments, with the first two years including general undergraduate courses as well as major prerequisites. A transfer associate's degree can often substitute for this portion of studies.
The latter two years of a bachelor's program contain the major-specific courses that deal with important topics in the field of healthcare administration. These can include topics like:
Health care informatics
Healthcare resources, payers, and consumers
Principles of management and leadership
Healthcare advertising and marketing
Human resource management
Healthcare economics
Legal issues in the healthcare business environment
Oklahoma residents can find relevant education options online, as well as on college campuses in cities such as:
Tahlequah
Muskogee
Broken Arrow
Graduate Degrees in Health Administration
A master's degree in this field is becoming a widely accepted industry standard for professionals who want to bring their careers to a higher level. Relevant graduate-level programs include:
Master of Healthcare Administration (MHA)
Master of Business Administration (MBA) in Healthcare Management or Administration
MHA/MBA dual degree program
Master of Science in Healthcare Administration (MSHA)
JD/MSHA dual degree program
MSN/MBA dual degree program
Common Admission Criteria for Graduate Programs
Students can often be eligible for admission to a graduate program once they have earned a bachelor's degree in any field. Upon acceptance and prior to beginning their core graduate work, they may be required to fulfill any outstanding course prerequisites.
Other common admission standards include:
Personal essay
Letters of recommendation
Minimum undergraduate GPA
Official undergraduate transcripts
Several years of professional work experience
Some programs require current employment in the healthcare industry
Graduate programs in the healthcare administration field can take anywhere between 12-24 months to complete, and are comprised of between 30-60 semester credits. As the program nears its completion students may also need to participate in a capstone research project or thesis paper that focuses on a particular topic.
The master's program will cover important topics in the healthcare administration field, preparing students to be competitive in Oklahoma's engaging job market. Topics of study in the program can include:
Healthcare law and policy
Management of healthcare organizations based on data
Service line development
Advanced leadership and ethics
Compliance for accreditation by national and international healthcare organizations
Healthcare marketing
Strategy for management of large healthcare organizations
Global economics for healthcare managers
Medical informatics
In addition to online schools, Oklahoma students can find relevant graduate programs in cities like:
Oklahoma City
Tulsa
Norman
Weatherford
Sayre
Healthcare Administration Jobs
Students are recommended to start searching for new and advanced employment opportunities before graduation. The following careers are provided as illustrative examples only. These are meant to give students an idea of the job market in Oklahoma, and are taken from a job vacancy survey conducted throughout the state in November, 2015:
Integris Seminole Medical Center
Chief Executive Officer – Responsible for the overall success of the medical center, serving as an integral part of management and the achievement of macro goals; preferred applicants have an MHA or MBA
Rolling Hills Psychiatric Hospital in Ada
Chief Executive Officer – This high-ranking professional is responsible for collaborating with upper management to achieve large institutional goals such as responsible fiscal management, medical staff compliance, and successful patient outcomes; preferred candidates hold an MHA or MBA
University of Oklahoma in Tulsa
Clinical Department Business Manager – Working with the clinical business administrator, this professional is responsible for managing the daily business activities in a supportive role; applicants must have a bachelor's degree in healthcare administration, business, public administration, finance, accounting, or a closely related major
Brookdale Senior Living Solutions in Ada
Executive Director – Responsible for managing all daily activities at this center, including hiring, ensuring resident satisfaction, sales, and marketing; preference is given to candidates with a bachelor's degree in healthcare, business, gerontology, or a related field
Local Resources for Healthcare Administrators and Managers in Oklahoma
Recent graduates can find additional resources regarding employment and professional development with local organizations throughout the state:
Significant Employers of Healthcare Administrators
Integris Baptist Medical Center in Oklahoma City
Deaconess Hospital in Oklahoma City
Duncan Regional Hospital
Griffin Memorial Hospital in Norman
Comanche County Memorial Hospital in Lawton
Brookhaven Hospital in Tulsa
Cedar Ridge Hospital in Oklahoma City
Chickasaw Nation Medical Center
Cherokee Nation WW Hastings Indian Hospital
Oklahoma City VA Health Care System
Jack C Montgomery VA Medical Center in Muskogee
Blue Cross and Blue Shield of Oklahoma
UnitedHealthcare of Oklahoma
Professional Resources