In a 2014 report, the Nevada Governor's Office of Economic Development described the state as the center of advanced medical research and a leader in clinical treatment and education. From 2011 to 2014, Nevada's health and medical sector added 1,600 jobs, bringing the total number of people employed in this sector to more than 98,000.
<!- mfunc search_btn -> <!- /mfunc search_btn -> <!- mfunc feat_school ->
Featured Programs:
Sponsored School(s)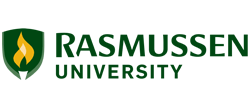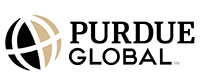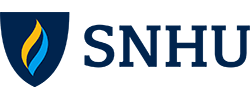 <!- /mfunc feat_school ->
Nevada may be the ideal place to begin or advance a career in health administration. As of 2014, Nevada was home to:
6,635 health and medical establishments
27 skilled nursing facilities
3,150 skilled nursing beds
26 diagnostic imaging centers
38 ambulatory surgery centers
150 surgical suites in acute care hospitals
Just a few of Nevada's world-renowned healthcare centers include the Cleveland Clinic Lou Ruvo Center for Brain Health, the Comprehensive Cancer Centers of Nevada, and the Dignity Health Stanford Center for Neurosurgery.
Nevada is also the site of the newest and largest VA center in the U.S., the first integrated Health Village in the world, and the Las Vegas Medical District (a collaborative hub of education, training, and research).
Word renowned integrated healthcare systems and hospitals rely on the most talented administrators. Whether entering the field or advancing to executive level positions, Nevada's expanding healthcare sector provides near endless opportunities for skilled health administrators. As of 2014, the Nevada Workforce Primer reported that medical and health services managers in the state earned an average salary of $105,540, slightly higher than the national average of $103,680.
Bachelors and Masters Degrees in Health Administration in Nevada
Careers in health administration have one thing in common: they all require a post-secondary education. While many lower-to-mid-level jobs in health administration are open to candidates that possess a bachelor's degree, more advanced director and executive-level positions require candidates to hold a master's degree in health administration or a similar field.
With many institutions now offering undergraduate and graduate degrees in the field, both at campus locations in Nevada and online, those interested in entering or advancing in the field of healthcare administration have more educational options than ever.
Bachelor's Degrees in Health Administration
Bachelor's degrees in healthcare administration provide the ideal foundation on which to build a comprehensive skillset in this field. They also serve as the ideal degree for those interested in pursuing master's degrees in healthcare administration.
Bachelor's degrees in healthcare administration, often structured as Bachelor of Health Administration (BHA) or Bachelor of Business Administration (BBA) programs, generally consist of about 120 semester credits. They provide students with a foundation of knowledge that prepares them to serve as leaders in any number of healthcare settings, from individual departments within large hospitals, to multi-facility hospital systems.
Coursework in these programs often includes:
Principles of accounting
Principles of marketing
Critical issues in healthcare
Healthcare law
Human resource management
Community health
Development and strategic planning in healthcare
Master's Degrees in Health Administration
Master's degrees in healthcare administration prepare students for upper-level administrative positions in both the public and private sectors of the healthcare industry, as well as careers in public health, healthcare policy, and healthcare research among others.
Program Structure
The structure of these programs may vary based on the school that houses them, whether it's a school of business (MBA), school of public health, school of public administration or a dedicated school of health administration:
Master of Science (MS) in Health Administration
Master of Business Administration (MBA) with a concentration in Hospital Administration
Master of Health Administration (MHA)
Master of Public Administration (MPA) with a concentration in Health Administration
Master of Public Health (MPH) with a concentration in Health Administration
They may also be part of dual degree programs, such as these:
MHA/MBA
MHA/Professional MBA
MHA/MPA
MHA/MPH
Many institutions design the structure of their master's degree program in health administration to appeal to students with different needs. As such, it is commonplace to find these degrees designed as executive programs (for the working professional), accelerated programs (combining a bachelor's and master's degree in a five-year program), and online programs.
Many of today's healthcare administration master's degree programs feature a hybrid model, allowing students to take courses either online or on campus.
Admission Requirements
Admission requirements vary depending on the program type and institution; however, many require candidates to possess:
Minimum undergraduate GPA
Minimum GRE scores
Admissions interview/essay
Updated resume
Experience in healthcare administration (executive programs)
Although all master's degree programs require candidates to possess a bachelor's degree from an accredited college or university, few require that new students hold an undergraduate degree in healthcare administration specifically. In fact, many graduate students in health administration programs possess undergraduate degrees in areas such as finance, accounting, business administration, and human resources. Many more have healthcare backgrounds and therefore possess bachelor's degrees in healthcare-related disciplines.
Program Content
The curriculum structure of a master's degree in health administration includes a broad range of didactic and experiential learning opportunities. The curriculum includes study in leadership, communication, relationship management and teamwork, strategic and analytic thinking, and business knowledge and skills.
Core coursework often covers:
Organizational behavior
Financial management and control
Human resources management
Professional ethics
Analytics for management
Healthcare systems
Many programs culminate in a capstone experience or master's thesis, which allows students to engage in an in-depth exploration of a topic of interest related to healthcare administration.
Healthcare Administration Jobs in Nevada
Nevada's healthcare sector presents many opportunities for new graduates entering the workforce and experienced administrators advancing to executive leadership roles. The following job descriptions provide job seekers with a sampling of the type of health administrator jobs that may be available in Nevada (Taken from a survey of job boards conducted in November 2015 and shown for illustrative purposes only):
Administrator of Rehab Services, Reno – Directs the overall functions of rehabilitation services, coordinates and supervises hospital operations, and maintains performance improvement activities; requires a bachelor's degree in healthcare, administration, and/or rehabilitation, master's degree preferred
Clinical Compliance Officer/Patient Safety Officer, Las Vegas – Develops and administers programs of patient safety that ensure both safe patient care and practices that comply with all regulations; requires a bachelor's degree in nursing, healthcare administration, or a related field and three years of experience in healthcare patient safety programs or the equivalent
Home Health Agency Director, Las Vegas – Manages and approves all facility direct expenses, forecasts and projects monthly revenue, and adjusts strategy accordingly; graduate of a bachelor's degree preferred, along with experience/education in the healthcare field
Assistant Director of Clinical Operations, Las Vegas – Oversees staff attendance, establishes work schedules, and manages the leave schedule of the classified clinical team staff; requires a bachelor's degree in management or health administration
Health Center Director, Reno – Provides regular and consistent director to the management team on administrative, contractual, grant management, health information, clinic and ancillary health services, and prevention programs; master's degree preferred in healthcare, hospital, business, or public administration with at least five years of prior managerial experience in a multi-faceted healthcare setting
Practice Manager, Las Vegas – Manages the overall operational systems and efforts of the medical center and assists with financial statement analysis and preparation, budgeting, billing, and collection; requires a bachelor's degree in business administration, health administration, or accounting; master's degree plus three to five years of management experience preferred
Resources for Health Administration Professionals in Nevada
Health administration professionals in Nevada often find that membership in a professional association serves as a valuable resource for networking with other professionals in the industry and finding new opportunities for employment and career advancement:
As some of the state's top employers, Nevada's largest hospitals/health systems may be valuable sources of job opportunities for healthcare administration graduates:
Mountainview Hospital, Las Vegas
Southern Hills Hospital and Medical Center, Las Vegas
Renown Regional Medical Center, Reno
UMC of Southern Nevada, Las Vegas
Sunrise Hospital and Medical Center, Las Vegas
Spring Valley Hospital Medical Center, Las Vegas
Northern Nevada Medical Center, Sparks