More than a dozen New Jersey hospitals and integrated health systems announced acquisitions in 2015, most notably of which were the mergers between Hackensack University Health Network and Meridian Health, and an alliance between Barnabas Health and Robert Wood Johnson Health Systems. Thanks to these mergers, New Jersey residents no longer need to cross the Hudson River into New York to receive world-class healthcare.
<!- mfunc search_btn -> <!- /mfunc search_btn -> <!- mfunc feat_school ->
Featured Programs:
Sponsored School(s)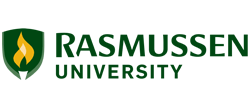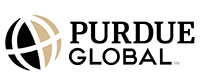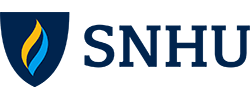 <!- /mfunc feat_school ->
According to the New Jersey Hospital Association, New Jersey is home to 111 hospitals and 73 acute care hospitals, which care for more than 18 million patients every year. Healthcare is the largest private sector employer in New Jersey, employing more than 140,000 healthcare workers and supporting high paying jobs in health administration and health services management. New Jersey's healthcare sector ranks second only to government as the state's largest employment sector overall.
As more hospital systems unite, expand, and develop in New Jersey, the demand for skilled administrators capable of implementing and overseeing these changes is growing. Further, salaries for healthcare administrators continue to grow along with demand as employers compete for top talent. As of May 2014, New Jersey ranked fifth in the nation in terms of highest average salary for health administrators, with these healthcare professionals earning an average of $115,370 that year, according to the US Department of Labor.
Bachelor's and Master's Degrees in Health Administration Available in New Jersey
A relevant post-secondary degree is necessary when it comes to securing a position in healthcare administration. Bachelor's degrees provide students with a foundation of knowledge suitable for taking on departmental leadership positions in hospitals and lead administrative roles in physician's practices. A master's degree in health administration is widely recognized as a requirement for senior-level health administration positions in larger hospitals and within integrated health systems.
Bachelor's Degrees in Health Administration
A bachelor's degree in health administration prepares students to take on lower-to-mid level administrative positions in healthcare organizations. Graduates will be prepared to address key issues related to staffing and finance for healthcare providers in the private and public sectors. Program options include:
Bachelor of Business Administration (BBA) with a focus in Health Administration
Bachelor of Science in Healthcare Administration (BSHA)
Bachelor of Health Administration (BHA)
Bachelor's degrees generally consist of four years of full-time study and about 120 semester credits. Most culminate in a practical experience, such as a structured internship. Core coursework in a bachelor's degree in health administration often includes:
Legal and ethical issues in healthcare
Health informatics
Case and outcomes management
Health economics
Foundations of healthcare leadership
Healthcare politics and policy
Global health systems
Master's Degrees in Health Administration
Master's degrees in healthcare administration provide students with the knowledge and skills needed to successfully guide health systems in the 21st century. These programs prepare students through a competency-based curriculum that emphasizes patient experience, staffing and business operations.
Graduates of these programs are able to use evidence-based practice to enact policies designed to improve efficiency and ensure a better patient experience. Advanced programs also prepare graduates to communicate effectively with all members of an interprofessional team.
Admission Requirements
Admission into a master's degree program in health administration requires candidates to possess a bachelor's degree from an accredited college or university. Although some candidates possess bachelor's degrees in healthcare administration or a similar field, perhaps just as many do not. Just a few of the undergraduate majors that graduate program candidates possess include:
Finance
Accounting
Business administration
Healthcare-related fields
Human resources
Other admission requirements commonly include:
Minimum undergraduate GPA
Minimum GRE scores
Admissions interview/essay
Experience in the healthcare administration field (for executive programs only)
Program Structure
Institutions may house relevant master's degrees in colleges of business, public administration, public health, and others as reflected in degree titles:
Master of Business Administration (MBA) with a focus in Health Administration
Master of Public Health (MPH) with a focus in Health Administration
Master of Science in Health Administration
Master of Health Administration (MHA)
Master of Public Administration (MPA) with a focus in Health Administration
Further, the structure of health administration master's degrees often vary from one institution to the next. Institutions offer one or more of the following programs:
Residential programs: On-campus programs for traditional students
Executive programs: Programs for mid-level professionals often featuring online coursework and flexible scheduling options
Online/hybrid programs: Fully online programs or hybrid programs, featuring both online coursework and campus-based courses
Dual programs, such as: MHA/MPH, MBA/MPH, JD/MPH
Program Curriculum
The general length of a master's degree program is between 18 and 36 months, with most being about 24 months in duration. Core coursework in these programs often includes:
Healthcare policy, organization, and financing
Legal and ethical issues in healthcare
Business policy
Financial analysis in healthcare organizations
Most programs culminate in a capstone project or thesis, which provides students with an opportunity to complete in-depth study in a contemporary issue in healthcare administration.
Jobs in Healthcare Administration in New Jersey
Healthcare administration jobs in New Jersey exist in numerous settings throughout the state's hospitals and health systems, as well as in public policy, public health, academia, and research settings.
These examples are indicative of the many jobs that may be available to graduates of healthcare administration programs in New Jersey (Shown for illustrative purposes only, these job descriptions were taken from job vacancy announcements in New Jersey in November 2015):
Chief Executive Officer, Behavioral Health, Red Bank – Provides leadership, direction, and administration of all aspects of a psychiatric hospital; directs all functions of the hospital in keeping with the hospital's mission, vision, and policies; master's degree or training and experience in management or the healthcare field required
Director of Diversity and Inclusion, New Brunswick – Supports the expansion of diversity and inclusion for the health system, focusing on specific strategies to embed diversity, inclusion, and cultural competency in the health system's day-to-day operations and education initiatives; MBA/MHA/MPH required
Hospital Administrator, Secaucus – Provides complete oversight of the hospital, including clinical programming, fiduciary responsibilities, day-to-day operations, and other responsibilities related to the operation of the hospital; requires a master's degree in psychology, social work, counseling, psychiatric rehabilitation, public health, public administration, or healthcare administration
Executive Director, Teaneck – Coordinates and optimizes care across participating health systems and provides management oversight with specific accountability for setting expectations and priorities, ensuring accountability, budget development/adherence, and the implementation of best practices; advanced degree in healthcare management, healthcare administration, public health, business, or a related field required
Resources for Health Administration Professionals in New Jersey
New Jersey's nationally ranked hospitals serve as valuable sources of employment opportunities for healthcare administrators:
AtlantiCare Regional Medical Center, Atlantic City
Hackensack University Medical Center, Hackensack
Jersey Shore University Medical Center, Neptune
Morristown Medical Center, Morristown
Robert Wood Johnson University Hospital, New Brunswick
Peter's University Hospital, New Brunswick
New Jersey's professional associations allow healthcare administration professionals in the Garden State to network with others in their industry and stay current on the latest developments in the industry: