According to the US Bureau of Labor Statistics, New York ranks second in the nation among states with the highest employment levels for medical and health services administrators, and ranks third among the top-paying states for these medical professionals, with an average annual salary of $121,930 as of May 2014.
<!- mfunc search_btn -> <!- /mfunc search_btn -> <!- mfunc feat_school ->
Featured Programs:
Sponsored School(s)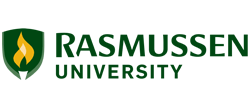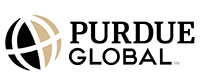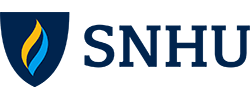 <!- /mfunc feat_school ->
According to the New York State Health Foundation, healthcare expenditures in New York totaled $163 billion in 2009 alone, the second highest in the country that year. Total health care spending in New York is projected to rise by more than $100 billion in the years spanning 2013 to 2020, representing an increase of about 53 percent. As New York's public health agencies, hospitals and integrated health systems expand facilities and increase staffing to accommodate tremendous growth, the demand for skilled health services administrators capable of effectively developing policy and allocating fiscal and human resources is also growing.
In one significant example of proposed expansions, the CEO of the New York public health system has made plans to grow the health system's patient base by two million people and double the number of enrollees in its Metroplus health plan. By 2020, CEO Ram Raju M.D. says that the new plan will embrace ambulatory care models that emphasize preventive care, primary care, and population health.
Bachelors and Masters Degrees in Health Administration in New York
As the epicenter of business, trade, and the nation's financial sector, it is no surprise that the Empire State also has one of the largest and most complex healthcare systems in the U.S. Effective change management, policy development and resource allocation within hospitals and integrated health systems requires the expertise that comes with earning a degree in health administration.
Bachelor's Degrees in Health Administration
Bachelor's degrees in health administration provide students with a foundation of knowledge ideal for lower-to-mid level health administration positions, preparing graduates to apply this knowledge in a professional and competent manner in a variety of healthcare settings.
Common program options available online and at campus locations in New York include:
Bachelor of Business Administration (BBA) with a Concentration in Health Administration
Bachelor of Science in Healthcare Administration (BSHA)
Bachelor of Health Administration (BHA)
These programs, generally consisting of four years of full-time study and about 120 semester credits split evenly between undergraduate requirements and coursework specific to the health administration major. Most programs are willing to accept an associate's transfer degree to cover general undergraduate requirements.
Coursework specific to the health administration major commonly found in bachelor's degree programs include:
Principles of accounting
Principles of marketing
Information systems management
Community health
Healthcare management
Financial management in healthcare organizations
Healthcare law
Master's Degrees in Health Administration
Master's degree programs in health administration are available as traditional residential programs appropriate for those with a bachelor's degree in a major other than health administration and without direct experience in healthcare delivery. Online and campus-based schools in New York also offer executive programs designed for working mid-career professionals with a background in healthcare and/or healthcare administration looking to qualify for executive positions through graduate study.
Program Content/Curriculum
Master's degrees in health administration involve an in-depth exploration of health systems management, finance, and policy development, allowing students to learn the contemporary concepts and skills needed to serve as leaders in health policy and administration.
Graduates of these programs understand the social, economic, and cultural factors that influence New York's diverse and complex healthcare delivery systems. Graduates are prepared to pursue senior-level positions in settings that include:
University or research institutions
Public health departments
Mental health organizations
Medical group practices
Managed care organizations
Long-term care facilities
Integrated delivery systems
Hospitals and hospital systems
Hospices
Home health agencies
Consulting firms
Ambulatory care facilities
The curriculum of a master's degree program in health administration involves an in-depth exploration of:
Healthcare information technology for managers
Public policy and management
Human resource management for healthcare organizations
Financial management for healthcare organizations
Healthcare organization
Healthcare ethics
Healthcare marketing
Population health for health managers
Healthcare law
Program Structure
The title and structure of master's degrees in health administration often vary according to the school that houses them:
Master of Business Administration (MBA) with a concentration in Health Administration
Master of Health Administration (MHA)
Master of Public Administration (MPA) with a concentration in Health Administration
Master of Public Health (MPH) with a concentration in Health Administration
Master of Science in Health Administration (MSHA)
A number of institutions in New York also offer dual degree programs that include:
MHA/MBA
MHA/MPA
JD/MHA
Accelerated MHA (combines bachelor's and master's program requirements)
Program Admission
Master's degree programs in health administration welcome graduate students from a variety of backgrounds. While some students possess an undergraduate degree in health administration or a similar field, many do not, and instead hold bachelor's degrees in everything from finance to accounting to business administration to healthcare.
Other admission requirements often include:
Minimum undergraduate GPA
The completion of specific undergraduate courses
Minimum GRE scores
Admissions essay/statement of purpose
Admissions interview
Healthcare Administration Jobs in New York
New York proper ranked second in the nation with the most medical and health services administrators, while the greater New York-White Plains-Wayne, NY-NJ metropolitan area ranked first in this category (US Department of Labor, 2014).
A survey of job posts can help shed light on the array of different jobs available in the field of health services management and administration (These examples are shown for illustrative purposes only. They should not be interpreted as job offers or as a guarantee of employment.):
Executive Director and Administrator, New York City – Provides leadership and overall administrative direction of a cancer center, setting the agenda, resolving issues, and securing policy decisions; requires a master's degree in business, health administration, or a related field and at least five years of leadership experience
Associate Director of Purchasing, New York City – Responsible for strategic sourcing, establishing close client relationships to ensure needs, and testing policies driving demand; BSN degree required; MBA or MS in a healthcare related field preferred
Project Coordinator, Queens – Organizes and meets activities and monitors project activities; oversees the day-to-day operations and office management duties and related administrative tasks; requires a bachelor's degree in business or healthcare administration and at least two to three years of experience in project-related work
Director, Office of Patient Experience, Flushing – Manages the daily operations of the department and participates in the planning and implementation of strategic initiatives that improve customer satisfaction and the overall patient experience; requires a master's degree in healthcare, business administration, or nursing
Project Manager, New York City – Formulates project plans and definition of tasks, monitors and tracks plans, and administers project budgets; requires a bachelor's degree in business, healthcare administration, or a similar field preferred
Physician Practice Manager, New York City – Ensures the coordination of patient care, practice development, and all related administrative services for a pediatrics practice; requires a bachelor's degree in business or a healthcare-related field, as well as three years of previous healthcare practice management experience
Senior Healthcare Analyst, Hospital Reporting, New York City – Performs functions that enable the success of key business processes and practices that support hospital and network reporting; requires a bachelor's degree or higher with a concentration in finance, accounting, business, or healthcare administration required
Top Employers and Important Resources for Health Administrators in New York
Graduates of health administration degrees in New York may find job opportunities through some of the state's largest hospitals and integrated health systems:
Montefiore Medical Center, New York City (Bronx)
NYU Langone Medical Center, New York City
Sanai Hospital, New York City (Manhattan)
Francis Hospital, Roslyn
Lenox Hill Hospital, New York City (Manhattan)
New York-Presbyterian, New York City
Northern Westchester Hospital, Mount Kisco
New York's professional associations serve as a valuable resource for healthcare administrators seeking to stay current on trends and advances in their profession and to network with other professionals: