Maine's large population of residents aged 65 and older is contributing to an unprecedented demand for healthcare services in the state. With nearly a quarter million state residents that fall within this category, representing 18.3 percent of the state's total populace (US Census, 2015), Maine is home to more older adults than almost any other state in the nation. Much of the new demand for healthcare services is in acute care, which accounts for the highest utilization of staff and other resources. As the pressure mounts for more and better quality patient care services, the demand for skilled health system administrators and facility managers responsible for the allocation of these resources is also growing.
<!- mfunc search_btn -> <!- /mfunc search_btn -> <!- mfunc feat_school ->
Featured Programs:
Sponsored School(s)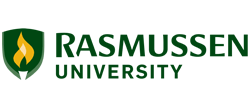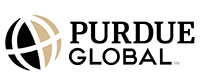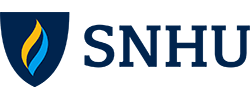 <!- /mfunc feat_school ->
The definitive proof for this rise in demand comes from the Maine Center for Workforce and Research Information. This state agency projects that the number of jobs for medical and health services managers will increase by 12.6 percent in the ten-year period leading up to 2022.
However, there are other factors driving the demand for healthcare services, and by extension the demand for hospital system administrators and facility managers. The recently passed Affordable Care Act has opened up Maine's healthcare marketplace to an ever-increasing number of residents as the state makes use of more than $6.8 million in federal grants to expand healthcare coverage. According to a recent Gallup poll, the period from 2013 to 2014 saw the state's uninsured rate drop from 16.1 percent to 11.6 percent.
Earning a Degree in Health Administration
For today's healthcare administrators and managers, a relevant degree is an indispensable industry standard. With Maine's health administrators earning an average annual salary of $97,710 (US Department of Labor, 2014), new students seeking undergraduate programs and advancing professionals interested in graduate study are glad to invest in the proper education.
Undergraduate Degrees in Healthcare Administration and Management
While a general degree in business would provide a sound foundation for a career in healthcare administration and management, choosing to major in the field would provide the most relevant education. Some examples of relevant programs available to students in Maine include:
Bachelor of Business Administration (BBA)
Bachelor of Health Administration (BHA)
Bachelor of Science (BS) in Healthcare Management or Administration
These bachelor's degree programs typically take four years to complete and include at least 120 semester credits. The first half of the degree program is comprised of undergraduate requirements and major prerequisites, and schools will often accept a transfer associate's degree as fulfilling these initial 60 credits.
Once students begin their upper-division core major courses they will cover important topics that directly pertain to healthcare administration, business, and management. These include:
HR in the healthcare workplace
Principles of management and marketing
Analysis of financial patterns in the healthcare marketplace
Strategic planning and healthcare forecasting
Healthcare economics
Legal issues in the healthcare business environment
Healthcare decisions based on data
Healthcare administration and management undergraduate majors in Maine can find relevant degree programs online, as well as through schools with campus locations in:
Standish
Fort Kent
Portland
Gorham
Lewiston
Graduate Degrees in Healthcare Administration and Management
Positions like CEO, CFO, and agency director are examples of the executive level jobs that often require applicants to have an MHA or related degree. Relevant graduate degrees such as these have become the industry standard for advanced positions in health administration:
Master of Health Administration (MHA)
Master of Business Administration (MBA) in Healthcare Management or Administration
MHA/MBA dual degree program
Master of Science in Health Administration (MSHA)
JD/MSHA dual degree program
MSN/MBA dual degree program
Graduate Program Admission Criteria
Graduate programs will often admit students who have completed their undergraduate degree in any field. Students who completed their bachelor's degree in an unrelated field may need to take additional prerequisite courses. Other common admission requirements for graduate schools in Maine include:
Personal essay
Letters of recommendation
Professional work experience
Minimum undergraduate GPA
Employment or experience in the healthcare industry
Graduate programs can vary in length and credit load, but typically consist of somewhere between 30-60 semester credits taken over 12-24 months. Programs may also culminate with a thesis paper assignment that delves into a particular topic of research, or capstone project that ties together important aspects of the curriculum.
Core courses in the graduate major will cover important topics that can include:
Quantitative methods for healthcare organizations
Leadership and ethics
Advanced financial management
Compliance for accreditation
Healthcare marketing
Advanced healthcare management and administration
Management of large healthcare organizations
Global economics for healthcare managers
Managing based on data
Healthcare policy and law
Online schools admit competitive in-state students, while campuses located throughout Maine can be found in the cities of:
Portland
Gorham
Lewiston
Standish
Healthcare Administration Careers in Maine
Graduates can start their job search or seek more advanced positions after earning a qualifying degree. The following job descriptions are provided as illustrative examples only and are not meant to imply the availability of jobs. These examples were sourced from job boards throughout Maine in order to give candidates an idea of the type of health administration and management jobs that may be available in the state (November, 2015):
Mid Coast Hospital in Brunswick
Director of Materials Management – As the overall department manager, this professional is responsible for delegating purchasing tasks, overseeing warehousing, and working with buyers; preferred applicants have an MHA or MBA
Calais Regional Hospital
Chief Executive Officer – The CEO is responsible for all daily activities at the hospital, especially directing, planning, and organizing; applicants must have an MHA or MBA
Mercy Medical Group in Brewer
Administrator – In addition to daily administrative responsibilities, this professional must also oversee the standardization and optimization of business procedures throughout all of Mercy Medical; preferred applicants will have an MBA in a field such as health administration or management, or a related degree such as an MHA
Eastern Maine Medical Center in Brewer
Practice Manager for Husson Internal and Family Medicine – This professional is responsible for improving the performance of physician practices, especially in the areas of efficiency, quality, and financial performance; preferred applicants will have a master's degree in the healthcare (MHA) or business (MBA) fields
Maine Medical Partners in Portland
Director of Orthopedics Practice Operations – This professional is responsible for strategic planning, practice coordination, financial oversight, and financial planning; applicants must have an MBA or a related master's degree such as an MHA
Local Resources for Healthcare Administrators and Managers
Once students have graduated they will be prepared to start their new careers or apply to advance up existing verticals. Graduates can find helpful resources throughout Maine that provided valuable information regarding employment opportunities and professional advancement:
Largest Employers of Healthcare Administrators and Managers
Maine Medical Center in Portland
Mid Coast Hospital in Brunswick
Aroostook Medical Center in Presque Isle
Central Maine Medical Center in Lewiston
Eastern Maine Medical Center in Bangor
MaineGeneral Medical Center in Augusta
Mercy Hospital of Portland
Pen Bay Medical Center in Rockport
Maine Veterans Affairs Medical Center in Augusta
Fort Kent Access Point Clinic
Harvard Pilgrim Health Care
Anthem BlueCross BlueShield
Aetna
Professional Resources