Just one year after the Montana Insurance Commissioner announced a new program designed to reduce healthcare costs and keep state residents healthier, stakeholders in the state have implemented some innovative approaches to achieve these goals. Programs like the ones being implemented in Montana have turned the traditional business model on its head, changing the way care is delivered and the way diseases are managed. These programs demand expert coordination and management from a large network of health administrators, providing more opportunities for those new to the field as well as an environment that supports upward mobility for experienced professionals.
<!- mfunc search_btn -> <!- /mfunc search_btn -> <!- mfunc feat_school ->
Featured Programs:
Sponsored School(s)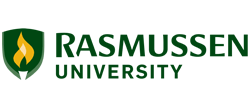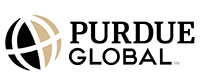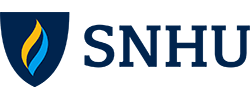 <!- /mfunc feat_school ->
Today, dozens of medical clinics and four major healthcare payers, including the state's largest health insurance company, have joined forces to change the way medical providers are reimbursed in Montana. The program, called the Montana Patient-Centered Medical Home Program, emphasizes coordinated primary care, while tracking key health statistics of enrolled patients as a way to collect data that would improve efficiency and reduce costs.
The Montana Department of Labor and Industry reports that the demand for healthcare workers continues to grow, with about 1,300 new jobs likely to be added each year through 2024. Healthcare administrators continue to rank among the healthcare professionals that are most in-demand in Montana, with the Department of Labor and Industry listing them among their "Jobs Earning More than $66,000 With the Most Openings Between 2014 and 2024."
Bachelors and Masters Degrees in Health Administration in Montana
Although healthcare administrators are found working in hospital systems, managed care organizations, hospices, physician practices, and home health agencies, just to name a few, the educational requirements for these professionals is typically the same across all settings.
Entry and mid-level health administration jobs generally require a bachelor's degree, while senior-level positions for those working in large organizations tend to require a master's degree in health administration or a related field.
Bachelor's Degrees in Health Administration
Bachelor's degrees in health administration serve two purposes: they provide individuals with the post-secondary education needed to achieve many entry- or mid-level jobs in healthcare administration, and they prepare individuals to pursue graduate education in the same field.
Bachelor's degrees in health administration are often structured as:
Bachelor of Business Administration (BBA) with a concentration in Health Administration
Bachelor of Health Administration (BHA)
Bachelor's degrees in healthcare administration provide students with a comprehensive course of study in the theories and practices integral to the management of a healthcare organization. Core coursework includes studying:
Healthcare finance
The healthcare system
Healthcare law
Management in healthcare
Public and community health
Healthcare for the elderly
Master's Degrees in Health Administration
Generally considered the standard degree requirement for director and executive jobs in health administration, master's degrees in health administration prepare competent leaders with the strategic and analytic capabilities necessary to oversee healthcare staff and develop policy in a wide variety of settings.
Colleges and universities that offer master's degrees in healthcare administration may structure them as residential, on-campus programs designed for traditional students or as executive programs, designed for mid-level professionals with healthcare experience. Many times, these programs offer online learning and/or part-time or evening courses to accommodate working professionals.
The structure and title of healthcare administration master's degrees may vary depending on the school/college that houses them (business school, public health policy school, public administration school, health administration school):
Master of Business Administration (MBA) with a concentration in Health Administration
Master of Health Administration (MHA)
Master of Science (MS) in Health Administration
Master of Public Administration (MPA) with a concentration in Health Administration
Master of Public Health (MPH) with a concentration in Health Administration
A number of institutions also offer a master's degree in health administration as part of a dual graduate program:
JD/MHA
MD/MHA
MBA/MPH
MHA/MBA
Admission Requirements
Admission requirements for master's degree programs in health administration include a bachelor's degree from an accredited college or university and, often times, the following:
Minimum undergraduate GPA
The completion of specific undergraduate courses
Minimum GRE scores
Admissions essay
Letters of reference
Institutions offering executive master's degree programs in health administration require candidates to possess experience in the field.
Although many students entering master's degree programs in health administration possess undergraduate degrees in the major, many do not, and instead possess undergraduate degrees with a major in such areas as finance, accounting, business management, marketing, and human resources. Many others come from medical backgrounds and therefore possess degrees in healthcare–related disciplines.
Program Requirements
Most master's degrees in health administration consist of about 18 to 24 months of full-time study, although a number of institutions offer accelerated programs that allow students to complete their course of study in less time.
Health administration core requirements at the graduate level include the study of:
Medical care organizations
Analysis of healthcare markets
Healthcare policy, quality, and ethics
Healthcare informatics for managers
Healthcare law
Integrative business strategies for healthcare administrators
Capstone projects or masters theses round out the coursework of these programs and allow students to complete in-depth study and analysis of a specific topic relevant to healthcare administration.
Healthcare Administration Jobs in Montana
Graduates of health administration degree programs are prepared to oversee the administrative responsibilities of any number of healthcare delivery entities, such as managed care organizations, hospital systems, and integrated systems. Many graduates of masters in health administration programs also go on to pursue jobs in consulting, policy analysis, health planning, and long-term care administration, among others.
The following list of job posts (November 2015) for health administrators in Montana highlights the array of professional opportunities afforded to those who possess degrees in healthcare administration (From a survey of job boards conducted in November 2015 and shown for illustrative purposes only):
Nursing Home Administrator, Bozeman – Plans, organizes, staffs, directs, and coordinates the facility to ensure quality care for residents; requires a bachelor's degree from an accredited college or university, preferably a major or minor in healthcare administration and a master's degree
Hospital Director of Human Resources, Missoula – Requires a skilled human resources director with labor relations experience and acute care hospital experience; requires a bachelor's degree, master's degree preferred
Skilled Nursing Facility Administrator, Helena – Interprets and implements corporate vision, purpose, mission, and value statements as to ensure the quality care of residents; requires a bachelor's degree from an accredited college or university, preferably a major or minor in healthcare administration and a master's degree
Operations Director, Great Falls – Oversees the development and coordination of all clinical aspects of the assigned provider practices within the medical group; requires a master's degree in a healthcare related or business field and five to seven years of experience in healthcare management
Administrator, Community Hospital/Medical Center, Glendive – Reports directly to the CEO and board of directors of a critical access hospital; bachelor's degree in healthcare administration or a related field is required, a master's degree and previous healthcare experience preferred
Resources for Health Administration Professionals in Montana
Many graduates of health administration degree programs in Montana begin their job search by checking out opportunities at some of the state's largest hospital/healthcare systems, which include:
Billings Clinic, Billings
Vincent Healthcare, Billings
Benefis Healthcare, Great Falls
Kalispell Regional Medical Center, Kalispell
Patrick Hospital and Health Sciences Center, Missoula
Community Medical Center, Missoula
Bozeman Deaconess Hospital, Bozeman
Peters Hospital, Helena
Professional associations are a beneficial source of professional and networking opportunities for healthcare administrators in Montana: