In 2014, the Star Tribune reported that, as a group, ten of the largest hospital systems in Minnesota saw their operating revenues increase by 38 percent between FY2013 and FY2014. Combined, their earnings hit the highest mark in four years. This is good news for health system administrators and facility managers in Minnesota, who rely on strong operating budgets to deliver superior healthcare, hire more staff and expand facilities.
<!- mfunc search_btn -> <!- /mfunc search_btn -> <!- mfunc feat_school ->
Featured Programs:
Sponsored School(s)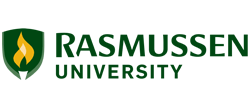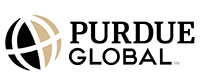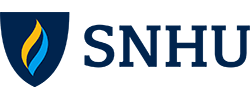 <!- /mfunc feat_school ->
Reflective of the surge in hospital budgets and the ever-increasing demand for health services, the number of jobs available to Minnesota's medical and health services managers continues to grow. The Minnesota Department of Employment and Economic Development ranked medical and health services managers among the top most in-demand professions in the state, with a projected job growth rate that is "well above average" through 2020. This growing employment sector is expected to add 2,530 new jobs during the ten-year period between 2010 and 2020, creating opportunities for experienced professionals to advance while giving those new to the field access to entry-level jobs.
Healthcare Administration and Management Degrees in Minnesota
Degrees in healthcare administration and management in Minnesota provide students with the knowledge and skills necessary to serve as leaders in Minnesota's dynamic healthcare sector.
Undergraduate Degrees in Healthcare Administration and Management
Bachelor's degrees in healthcare administration and management are generally structured as either Bachelor of Business Administration (BBA) or Bachelor of Health Administration (BHA) degrees.
Undergraduate degrees allow students to begin exploring the field of healthcare administration and achieve entry-level healthcare management jobs in a number of different settings.
These programs, which consist of about four years of full-time study and 120 semester credits, prepare students through a comprehensive curriculum of general education, technology, management, and healthcare-related courses. Coursework provides students with in-depth knowledge of the healthcare system, including the leadership skills necessary to work as healthcare managers.
The core content of these programs includes study in areas like:
Health information systems
Introduction to the healthcare system
Healthcare and medical needs
Healthcare leadership and planning
Healthcare policy and comparative systems
Risk management in healthcare
Healthcare finance
Graduate Degrees in Healthcare Administration and Management
Widely recognized as the standard requirement for senior-level positions in healthcare administration, master's degrees provide students with the opportunity for a more specialized and focused course of study in health administration.
Program Structure
The titles of master's degrees in healthcare administration vary depending on the school or college that houses them. For example, schools of public health, schools of public administration/public policy, and schools of business management often provide the foundation of these programs.
Therefore, depending on the institution, titles for master's degrees in healthcare administration may include:
Master of Healthcare Administration (MHA)
Master of Public Health (MPH) (with a health administration focus)
Master of Business Administration (MBA) (with a health administration focus)
These programs may also be part of dual degree programs, such as these:
JD/MHA
MBA/MPH
MD/MBA
MHA/MBA
Master's degree programs in health administration may also vary based on the type of student. For example, residential programs appeal to traditional students completing on campus study, while executive programs appeal to experienced professionals pursuing career advancement through part-time, evening, and online study options.
Some master's degree programs combine both undergraduate and graduate coursework in an accelerated format that allows students to earn both their bachelor's and master's degree in healthcare administration in about five years.
Admission Requirements
The basic admission requirement for a master's degree program in health administration is a bachelor's degree from an accredited college or university. However, few students enter these programs with an undergraduate degree in healthcare administration. Instead, institutions accept students who possess undergraduate degrees in areas like business, finance, accounting, human resources, and communications, just to name a few. Many still possess undergraduate degrees in medical professions. Regardless of the undergraduate degree the candidates possess, most institutions maintain specific undergraduate course prerequisites.
Other admission requirements include:
Minimum undergraduate GPA
Admissions essays/personal interviews
Letters of recommendation
Healthcare administration/management experience (executive programs only)
Content and Curriculum
Master's degree programs include between 18 and 24 months of full-time study. Core coursework in these programs often involves studying these topics:
Information technology for healthcare administration
Public health administration
Long-term care administration
Financial management for healthcare organizations
Research methods for healthcare managers
Legal aspects of healthcare administration
Healthcare institutional organization and management
Most of these programs culminate in a healthcare administration capstone or master's thesis project.
Healthcare Administration and Management Jobs in Minnesota
Upon completing a qualifying degree program, graduates can begin searching for health administration jobs in Minnesota's:
Hospitals
Healthcare systems
Managed care organizations
Public health systems
Long-term care facilities
Physician practices
The following list of job opportunities in Minnesota (retrieved from job vacancy announcements posted November 2015), are shown as illustrative examples only. These job descriptions provides job seekers with an idea of the vast array of opportunities available in healthcare administration in Minnesota:
Credentialing Specialist Senior, Medical Administration, Minneapolis – Assists with the hiring of medical staff and provider services staff, oversees staff, and assists with problem-solving for difficult application or reappointment files; requires a bachelor's degree and experience in a large, multi-specialty teaching hospital or medical group practice setting
Regional Manager, Minneapolis – Develops and trains a unit of operations managers to achieve annual sales goals/budgets while ensuring the highest standards of care; bachelor's or master's degree in business, finance, accounting, or healthcare administration required
Director of Operations, Minneapolis – Oversees the referral processing, assessments scheduling, and customer service operations teams; requires a proven record of administrative leadership in a large health organization that entails managing a complex system of multiple entities and agencies; a bachelor's degree in a health or human services field and/or business administration is required, a master's degree is preferred
Provider Recruiter, Woodbury – Assists with and carries out initiatives for the provider recruitment strategy, including the recruitment of physicians and mid-level providers; bachelor's degree in business administration, human resources, or a related field required; a master's degree is desirable
Senior Healthcare Consultant, Eden Prairie – Possesses consulting experience in health plan operations, payment integrity, and claims configuration; requires a bachelor's degree though an MBA is preferred
Resources for Healthcare Administrators and Managers in Minnesota
Minnesota's largest hospitals and health systems are valuable sources of healthcare administrator/manager jobs in Minnesota:
Regions Hospital, St. Paul
Cloud Hospital, St. Cloud
Mary's Hospital, Rochester
Abbott Northwestern Hospital, Minneapolis
University of Minnesota Medical Center – Fairview, Minneapolis
Membership in professional associations provides healthcare administrators and managers with a multitude of professional opportunities, including networking events and employment leads: