A 2012 Occupations in Demand report published by the Mississippi Department of Employment Security reflects the need for healthcare administrators to oversee the state's major health systems, many of which are seeing more patients than ever, thanks to the implementation of the Affordable Care Act.
<!- mfunc search_btn -> <!- /mfunc search_btn -> <!- mfunc feat_school ->
Featured Programs:
Sponsored School(s)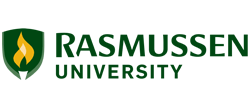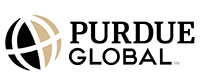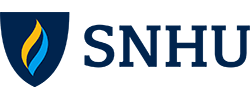 <!- /mfunc feat_school ->
In 2010, there were 2,630 medical and health services managers working in Mississippi. By 2020, this number is expected to grow to 3,010, representing an increase of nearly 15 percent in the number of healthcare administration jobs in the state.
Health Administration Degrees in Mississippi
Health administration and management has become a career field largely reserved for professionals with master's degrees. While some entry-level jobs in healthcare management require as little as a bachelor's degree, many others—particularly those at the senior level and those within large healthcare organizations—demand professionals with master's degrees in healthcare administration or a similar field.
Undergraduate Degrees in Healthcare Administration and Management
A bachelor's degree in healthcare administration and management provides a solid foundation for lower-to-mid-level management jobs in this dynamic profession.
Typically structured as either Bachelor of Business Administration (BBA) or Bachelor of Health Administration (BHA) degrees, most undergraduate programs in healthcare administration are designed to prepare students to become leaders in contemporary healthcare settings through a course of study that includes in-depth analysis of topics like healthcare institutions, management processes, public policy, and social issues.
These programs, which usually include four years of full-time study and about 120 semester credits, include coursework such as:
Introduction to healthcare administration
Health finance and budgeting
Healthcare, society, and culture
Public policy and healthcare
Law and health systems
Organizational behavior
Graduate Degrees in Healthcare Administration and Management
Largely considered a standard requirement for upper-level positions in healthcare administration and management, master's degrees in healthcare administration provide students with the skills and knowledge necessary to occupy positions as administrators in large hospital systems, consulting firms, managed care organizations, and insurance companies, just to name a few.
Degree Structure and Design
The structure and design of healthcare administration master's degree programs depend on the school in which they are housed. This may include:
Master of Business Administration (MBA) (health administration concentration)
Master of Health Services Administration (MHSA)
Master of Healthcare Administration (MHA)
Master of Public Administration (MPA) (health administration concentration)
Master of Public Health (MPH) (health administration concentration)
Regardless of the foundation of the program, all master's degrees supply students with a strategic understanding of today's healthcare issues and challenges, allowing them to make significant contributions to the success of any healthcare organization.
While many master's degree programs in Mississippi appeal to traditional students seeking on campus learning experiences, many still appeal to advancing professionals looking for executive programs that include distance learning, part-time/evening classes, and accelerated learning opportunities. Some of these programs are structured as either fully online programs or a hybrid of on-campus/online learning experiences.
The core curriculum of these programs often includes studying:
Management of healthcare organizations
Health policy
Analytical methods for health management
Global public health
Ethical leadership in health management and policy
Financial aspects of healthcare management
Healthcare financial management
Most programs require the completion of a master's thesis or a capstone project that allows students to further explore a specific topic within healthcare administration and management.
Admission Requirements
Admission requirements vary from one institution to the next, although all require a bachelor's degree from an accredited college or university. While some students possess undergrad degrees in healthcare administration and related majors, many more possess degrees in healthcare-related fields or in areas such as business, finance, human resources, communications, and accounting. Therefore, most schools do not have specific undergraduate requirements.
Other admission requirements include:
Minimum undergraduate GPA
Minimum GRE scores
Admissions essay/interview
Executive programs generally require some type of experience in a healthcare administration-related field.
Healthcare Administration and Management Careers in Mississippi
A major merger that took place in 2015 involving some of the biggest players in Mississippi's healthcare sector saw six hospitals combine to create the new Merit Health System. According to the Mississippi Business Journal, this single regional healthcare system will expand access to primary and specialty care across the central Mississippi region. The new Merit Health System will include 1,200 licensed beds, 3,300 employees, and more than 1,800 physicians on active medical staff.
The Merit Health System will incorporate coordinated administrative and clinical strategies designed to achieve the best practices in the area. Health administrators and managers will work to create and refine this new structure, which will in turn create new opportunities for the residents of Mississippi.
Graduates of healthcare administration and management degrees go on to achieve exciting jobs in a variety of settings in Mississippi. The following list of recent job posts (November 2015) is shown for illustrative purposes only and reveals the many types of jobs that may be available in the field of healthcare administration in Mississippi:
Director, Regional Trauma Program Director, New Albany – Fundamental to the development, implementation, and evaluation of the trauma program; bachelor's degree required, master's degree in business administration, healthcare administration, nursing, or a related field preferred
Children's Quality Manager, Jackson – Develops and manages programs and builds coalitions with faculty, staff, and executive management to oversee and implement changes that improve quality, safety, patient flow, customer satisfaction, and medical staff satisfaction; requires a bachelor's degree in nursing and five years of RN experience or a bachelor's degree in healthcare administration or a related field and five years of clinical experience
Business Development Representative, Flowood – Collaborates with division clinical and business development leaders to evaluate, analyze, and interpret market utilization data for market facilities' service line; requires a bachelor's degree in business, healthcare administration, public administration, or a related field
Director of Quality Health Improvement Initiatives, Jackson – Improves clinical performance through workflow redesign, process improvements, and care management; a bachelor's degree in nursing, healthcare administration, or the equivalent is required, while a master's degree in nursing, healthcare administration, or the equivalent is preferred
Resources for Healthcare Administrators and Managers in Mississippi
Mississippi's hospital and health systems are the source of most entry-level jobs and professional advancement opportunities for healthcare administrators and managers:
North Mississippi Medical Center, Tupelo
Allegiance Specialty Hospital of Greenville, Greenville
Alliance Healthcare System, Holly Springs
Alliance Health Center, Meridian
Anderson Regional Medical Center, Meridian
Merit Health Central, Jackson
Merit Health Biloxi, Biloxi
Professional associations allow healthcare administrators and managers in Mississippi to network with others in their industry and stay up to date on current events affecting the healthcare industry: