South Dakota's healthcare industry is a vitally important part of the state's economy. In 2013 the US Department of Commerce reported that this sector accounted for nearly 10 percent of South Dakota's entire GSP (Gross State Product). Healthcare administrators play an indispensable role in managing fiscal and human resources within this sector to ensure efficient operations and top quality patient care.
<!- mfunc search_btn -> <!- /mfunc search_btn -> <!- mfunc feat_school ->
Featured Programs:
Sponsored School(s)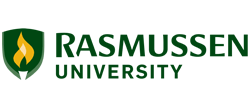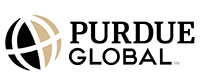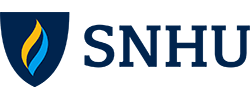 <!- /mfunc feat_school ->
As the demand for healthcare services continues to rise, so too does the demand for healthcare administrators. The South Dakota Department of Labor projects that the number of jobs for medical and health services managers will increase by 13 percent during the ten-year period leading up to 2022. On top of this, in 2014 the US Department of Labor found that at $89,870, South Dakota's health administrators earned a higher average annual salary than five of its neighboring states.
There are two driving factors behind the growing demand for healthcare services in South Dakota, and by extension job growth in the field of healthcare administration. The first is an aging population; the second is the expansion of health coverage. As of the 2014 US Census report, more than 15 percent of the state's population was at least 65 years of age. The passage of the Affordable Care Act (ACA) has meant that more South Dakotans now have access to health services. A Gallup poll in 2014 found that 81.3 percent of all state residents – 693,631 people – now have health insurance. If state legislatures opt to expand Medicaid coverage under the ACA, an estimated 26,000 additional state residents would gain access to healthcare services (US Department of Health and Human Services, 2015).
Earning a Healthcare Administration Degree in South Dakota
South Dakota offers no shortage of opportunities for experienced administrators vying for executive positions to earn advanced degrees, as well as for new students looking to begin their studies at the undergraduate level. Options include both online programs and programs at campus locations throughout the state.
Undergraduate Degrees in Healthcare Administration
Earning an undergraduate degree in the field of business, such as a Bachelor of Business Administration (BBA) can provide relevant skills for future healthcare administrators. However, South Dakota residents can choose among more relevant programs that directly address sought-after skills that are specific to this field, such as:
Bachelor of Health Administration (BHA)
Bachelor of Science (BS) in Healthcare Administration
Bachelor of Science (BS) in Health Services Administration
A four-year bachelor's program consists of at least 120 semester credits. The first 60 credits usually cover general course requirements and prerequisites for specific classes in the major. Schools will often accept a transferred associate's degree as fulfilling this segment.
The latter 60 credits cover core major topics that are used daily in the field of healthcare administration. These can include:
Strategic planning and healthcare management
Health care informatics
Human resource management
Healthcare payers, consumers, and resources
Analysis of financial statements in healthcare
Legal issues in the healthcare
Supply chain and operations management
Restructuring healthcare organizations
Prospective students in South Dakota can find relevant bachelor's degree programs in health administration online and at campus locations in:
Vermillion
Sioux Falls
Rapid City
Graduate Degrees in the Field of Healthcare Administration
The industry standard for more advanced executive level jobs is a master's in health administration or other closely related degree. Options available to South Dakota residents include:
Master of Healthcare Administration (MHA)
Master of Business Administration (MBA) in Healthcare Management or Administration
MHA/MBA dual degree program
Master of Science in Healthcare Administration (MSHA)
Graduate Program Admission Criteria
Graduate programs will admit students who have earned an undergraduate degree in any subject provided they meet the school's stated experience and course prerequisite requirements. Graduate students in health administration programs often have a background in a health related discipline like nursing, while a background in business administration is also common.
Common admission requirements include:
Personal essay
Letters of recommendation
Minimum undergraduate GPA
Completion of specific course prerequisites
Professional work experience
Current employment in the healthcare industry
Graduate programs can take between 12-24 months to complete, and range from 30-60 semester credits. The program may culminate with a capstone research project or thesis that involves the in-depth exploration of relevant topics.
Course subjects that are covered in the master's program can include:
Advanced healthcare management
Strategy for management of large healthcare organizations
Global economics for healthcare managers
Medical informatics
Advanced healthcare policy and law
Quantitative methods for evaluating and improving healthcare organizations
Data analysis for decision making
Compliance for accreditation
Healthcare marketing
Decision management
Students can find relevant degree programs through online colleges and through schools with campus locations in the cities of Vermillion and Sioux Falls.
Healthcare Administration Jobs in South Dakota
Experienced and aspiring professionals in the healthcare administration field can start pursuing their ideal job upon earning a qualifying education. The following examples are provided as illustrative examples only to offer a sense of South Dakota's job market for administrators in the healthcare sector:
Avera Medical Group in Yankton
Health Informaticist Clinic Manager – Holds the responsibility of planning, organizing, and directing all aspects of clinical operations in this clinic; preferred applicants hold at least a bachelor's degree in business administration, nursing, education, or a related field such as healthcare administration
Avera Health in Sioux Falls
EMR Optimization Specialist – Working with electronic medical records is an important aspect of this position, incumbents of which must actively support the use and adoption of EMRs throughout the department; preferred candidates hold at least a bachelor's degree in healthcare administration, business, nursing, or a related field
Rapid City Regional Hospital
Director of Regional Value Improvement System – Works closely with RVIS facilitators and coordinators to improve operational efficiency and patient outcomes; preferred candidates hold a bachelor's degree in healthcare administration, business, engineering, or an MBA
Sanford Webster Medical Center and Bethesda Home, located in Sanford
Chief Executive Officer – The CEO serves as the leader at the helm of this organization, with duties that include assessing, allocating, and responding to community needs, organizational goals, financial resources, and staffing capabilities; preferred applicants hold an MHA, while all candidates must hold a bachelor's degree in healthcare administration, business, or another healthcare-related field
Local Resources for Healthcare Administrators and Managers
South Dakota residents can find helpful resources throughout the state regarding employment opportunities and professional development:
Largest Employers of Healthcare Administrators and Managers
Sanford Medical Center in Sioux Falls
Avera McKennan Hospital in Sioux Falls
Avera Queen of Peace Hospital in Mitchell
Avera Sacred Heart Hospital in Yankton
Avera Saint Luke's in Aberdeen
Avera Saint Mary's Hospital in Pierre
Brookings Health System
Rapid City Regional Hospital
Sturgis Regional Hospital
VA Black Hills Health Care System in Fort Meade and Hot Springs
Royal C Johnson Veterans Memorial Medical Center in Sioux Falls
Wellmark Blue Cross and Blue Shield of South Dakota
Professional Resources