New Hampshire's healthcare administrators bring in pretty close to the same amount as their counterparts on the national stage, earning a median wage of $98,290, and making $174,710 at the 90th percentile according to the Bureau of Labor Statistics in 2018.
<!- mfunc search_btn -> <!- /mfunc search_btn -> <!- mfunc feat_school ->
Featured Programs:
Sponsored School(s)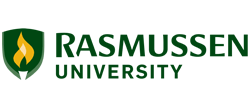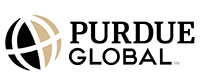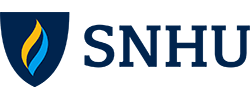 <!- /mfunc feat_school ->
According to the Health Cost Institute and the Kaiser Family Foundation, average spending per person in New Hampshire on inpatient healthcare services is above the national average, but is increasing at slightly less than the national rate.
That puts administrators in a bind, the state Fiscal Policy Institute finds that access to many home and community-based health services are already limited by workforce shortages. Skilled management will be required to thread the needle of staffing the state's healthcare systems while keeping budgets on track.
Occupational Outlook for Healthcare Administrators in New Hampshire
A mini-boom in healthcare administration positions is the result of both long-term demographic trends and short-term needs in dealing with a changing insurance marketplace. The January 2019 adoption of an expanded Medicaid managed care system is requiring adjustments at nearly every facility in the state.
And the New Hampshire Center for Public Policy predicts that the state's aging population, estimated to be 20 percent of all residents by 2020, will reshape the healthcare system here.
Those factors and others have led the state's Economic and Labor Market Information Bureau to forecast an 18.7 percent increase in the number of medical management positions by 2026. Across the state, that will lead to 160 openings for those jobs each year. The openings are the result of both natural turnover and the creation of new positions.
Healthcare Administration Salaries by Area
Although overall New Hampshire healthcare administrators match the national median salary for the role pretty closely, that number can be deceptive. For the three major cities in the state, the median salaries all come in at six figures, over the national median by a healthy margin.
Manchester
25th percentile: $78,660
Median: $102,230
75th percentile: $132,930
90th percentile: $175,550
Portsmouth
25th percentile: $82,230
Median: $101,440
75th percentile: $131,600
90th percentile: $187,960
Dover-Durham
25th percentile: $79,080
Median: $103,520
75th percentile: $146,120
90th percentile: $187,480
The West Central-Southwest New Hampshire nonmetropolitan area gives the state's urban areas a run for their money with the highest median salary in the state at $107,920:
Area Name
Employment
Annual 25th percentile wage
Central New Hampshire nonmetropolitan area
230
67390
Northern New Hampshire nonmetropolitan area
110
85660
West Central-Southwest New Hampshire nonmetropolitan area
420
84450
Salary and employment data compiled by the United States Department of Labor's Bureau of Labor Statistics in May of 2018. Figures represent accumulated data for all areas of employment for medical and health services managers – https://www.bls.gov/oes/current/oes_nh.htm#11-9111.
BLS salary data represents state and MSA (Metropolitan Statistical Area) average and median earnings for the occupations listed and includes workers at all levels of education and experience. This data does not represent starting salaries. Employment conditions in your area may vary.
Job growth projections sourced from the New Hampshire Economic and Labor Market Information Bureau and published in the U.S. Department of Labor-funded Long Term Occupational Projections (2016-2026) database – https://projectionscentral.com/Projections/LongTerm
All salary and job growth data accessed in June 2019.