According to the Bureau of Labor Statistics, in 2018 the median salary for healthcare administrators across Minnesota was $100,090, just above the national median of $99,730. For those in the top ten percent, usually with the most experience and greatest responsibilities, $163,050 a year is more common.
<!- mfunc search_btn -> <!- /mfunc search_btn -> <!- mfunc feat_school ->
Featured Programs:
Sponsored School(s)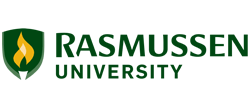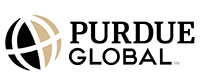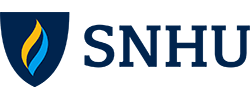 <!- /mfunc feat_school ->
With 13 percent of the state workforce formed by healthcare workers, as estimated by the Kaiser Family Foundation in 2018, there is a great demand for professional and expert administration in the healthcare field here.
Administrators working to manage the growing demographic and cost challenges of healthcare service throughout the state have managed to slow the growth of costs of healthcare in Minnesota, keeping increases to only 2 percent in 2017 versus more than 6 percent in prior years. That makes them well worth the high salaries they earn here.
Job Opportunities for Healthcare Administrators are Increasing in Minnesota
The Star Tribune reported that UnitedHealth Group was the largest single company in the state in 2019, and experienced a 12.5 percent growth rate over the previous year, bringing in revenue over $226 billion. Nor is that the only major employer growing like gangbusters in the state: Medtronic, headquartered in Minneapolis, took the number five spot in top public companies in the state.
That kind of growth is behind the state Department of Employment and Economic Development estimate calling for an 18.5 percent increase in the number of medical administration jobs in Minnesota by 2026. That will create 810 job openings per year, a combination of new positions and turnover in existing jobs.
Location Greatly Affects the Salaries of Minnesota's Healthcare Administrators
Location determines population, and population challenges are what healthcare administrators get paid to deal with in the Land of 10,000 Lakes. Although the median salary beats the national figure, it pays to look at local conditions to determine the best areas for salary in this role.
Minneapolis-St. Paul is the only major city in the state where the median wage hits six figures, but for top performers in the 90th percentile of the profession, the metro area gets some competition from little St. Cloud, which pays out $154,790 a year compared to the $176,770 in MSP.
Minneapolis-St. Paul-Bloomington
25th percentile: $82,580
Median: $106,280
75th percentile: $132,160
90th percentile: $176,770
Duluth
25th percentile: $71,350
Median: $92,430
75th percentile: $114,230
90th percentile: $131,350
St. Cloud
25th percentile: $75,950
Median: $97,930
75th percentile: $133,240
90th percentile: $154,790
Mankato-North Mankato
25th percentile: $67,220
Median: $77,580
75th percentile: $91,350
90th percentile: $102,840
Minnesota health care administrators can make good money in almost any corner of the state, with rural areas in the Northwest and Northwest earning median wages that exceed even some of the larger cities.
Area Name
Employment
Annual 25th percentile wage
Mankato-North Mankato
130
67220
Minneapolis-St. Paul-Bloomington
5290
82580
Northeast Minnesota nonmetropolitan area
140
73460
Northwest Minnesota nonmetropolitan area
600
73470
Southeast Minnesota nonmetropolitan area
320
71620
Southwest Minnesota nonmetropolitan area
350
69770
Salary and employment data compiled by the United States Department of Labor's Bureau of Labor Statistics in May of 2018. Figures represent accumulated data for all areas of employment for medical and health services managers – https://www.bls.gov/oes/current/oes_mn.htm#11-9111.
BLS salary data represents state and MSA (Metropolitan Statistical Area) average and median earnings for the occupations listed and includes workers at all levels of education and experience. This data does not represent starting salaries. Employment conditions in your area may vary.
Job growth projections sourced from the Minnesota Department of Employment and Economic Development and published in the U.S. Department of Labor-funded Long Term Occupational Projections (2016-2026) database – https://projectionscentral.com/Projections/LongTerm.
All salary and job growth data accessed in June 2019.