Maine's 2,000 medical and health services managers were paid a median wage of $87,010 in 2018 according to the Bureau of Labor Statistics. Those in the 90th percentile of the field earned $132,380 per year.
<!- mfunc search_btn -> <!- /mfunc search_btn -> <!- mfunc feat_school ->
Featured Programs:
Sponsored School(s)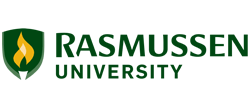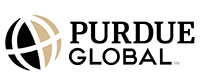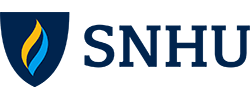 <!- /mfunc feat_school ->
Those administrators are about to earn their salaries. In 2019, incoming governor Janet Mills signed Executive Order 1, opening up an expansion of Medicaid in the state that is expected to make 70,000 more Mainers eligible for health insurance according to the Portland Press Herald.
Although it's too soon to see the effects of the expansion, it's a sure bet it's going to increase demand for medical professionals… and more medical professionals means more administration and management positions throughout the state.
Job Growth Projections for Healthcare Administrators in Maine
Maine has an unusually high proportion of healthcare professionals in the workforce, around 14 percent according to the Kaiser Family Foundation. That's the largest single sector in the state.
While the state's Department of Labor Center for Workforce Research and Information estimates that job growth in general in Maine will be flat through 2026, health care breaks the mold, with a total of around 5,800 jobs being created. The department estimates a 12.5 percent increase for healthcare administrators alone, with 170 openings annually—a combination of new positions opening up and turnover in existing jobs.
Salaries for Maine's Healthcare Administrators by Location
Portland and Bangor are neck-and-neck when it comes to median pay for healthcare administrators, both coming in around $91,000 a year, the high for the state. But for those with the experience and expertise to rise to the top ten percent of the profession, Bangor's $143,360 wage at the highest level is a better bet.
Portland-South Portland
25th percentile: $74,560
Median: $91,150
75th percentile: $109,150
90th percentile: $138,410
Bangor
25th percentile: $75,720
Median: $91,080
75th percentile: $108,080
90th percentile: $143,360
Lewiston-Auburn
25th percentile: $68,570
Median: $81,800
75th percentile: $100,600
90th percentile: $126,000
The Southwest Maine nonmetropolitan area has the fifth highest employment level for healthcare administrators in the country, and also manages to come in third in the state for median pay, making it worth a look for medical managers interested in small-town living.
Area Name
Employment
Annual 25th percentile wage
Northeast Maine nonmetropolitan area
200
68040
Portland-South Portland
660
74560
Southwest Maine nonmetropolitan area
680
69580
Salary and employment data compiled by the United States Department of Labor's Bureau of Labor Statistics in May of 2018. Figures represent accumulated data for all areas of employment for medical and health services managers – https://www.bls.gov/oes/current/oes_me.htm#11-9111.
BLS salary data represents state and MSA (Metropolitan Statistical Area) average and median earnings for the occupations listed and includes workers at all levels of education and experience. This data does not represent starting salaries. Employment conditions in your area may vary.
Job growth projections sourced from the Maine Department of Labor Center for Workforce Research and Information and published in the U.S. Department of Labor-funded Long Term Occupational Projections (2016-2026) database – https://projectionscentral.com/Projections/LongTerm.
All salary and job growth data accessed in June 2019.