Wyoming is serious about its healthcare and the health of its population, which translates into exceptional professional opportunities for healthcare administrators here. In fact, in terms of average annual healthcare spending, Wyoming beats out its geographic neighbors, with spending here reaching $6,695 per person in 2017, according to the Healthcare Cost Institute – more than Montana ($5,336), Utah ($4,499), Colorado ($5,487), and the national average of $5,641.
<!- mfunc search_btn -> <!- /mfunc search_btn -> <!- mfunc feat_school ->
Featured Programs:
Sponsored School(s)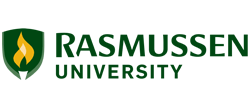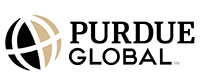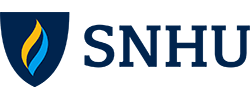 <!- /mfunc feat_school ->
Salaries for healthcare administrators in Wyoming are also something to cheer about, with these professionals earning a median salary of $100,720, exceeding the national average of $99,730. And demand for healthcare administrators is expected to remain strong in the coming years, with projections revealing a job growth rate of 19.1% between 2016 and 2026.
Factors Influencing the Growth of the Healthcare Administration Profession in Wyoming
The nation is in the midst of a rural hospital crisis, and in a state like Wyoming, which is serviced by no less than 25 rural health systems, strong healthcare leaders are a critical component to ensuring access to quality healthcare for the state's largely rural population.
A great example of the strides being made in Wyoming is Evanston Regional Hospital, a 42-bed hospital located in Uinta County, where nearly 11% of the residents live in poverty and about 13% of the senior population does not have health insurance. The hospital's CEO, Jeremy Davis, knew that to remain financially stable, a unique, diversified approach was needed.
According to a 2018 article by HealthLeaders, just some of the initiatives implemented under Davis included a revised payment plan to better help patients afford care, telemedicine opportunities, investing in facility and medical equipment improvement, and aggressive strategies to recruit everyone from medical support professionals to physicians and surgeons. The work being done here has won Evanston Hospital a Performance Leadership Award in Quality from the National Organization of State Offices of Rural Health.
A Closer Look at Salaries for Healthcare Administrators in Wyoming, by Location
Healthcare administrators in Casper earn slightly more than their colleagues in Cheyenne, with a median salary of $92,130 in Casper, which is about $5,000 more than the median salary in Cheyenne.
Interestingly, Wyoming's nonmetropolitan areas revealed higher salaries for healthcare administrators than the metro areas of Casper and Cheyenne. The highest paid healthcare administrators are found in Wyoming's eastern nonmetropolitan area, with these professionals earning a median salary of $94,230. Top earners in the field (top 10%) are also found in this area, earning an average salary of $150,890.
Casper
25th percentile: $70,010
Median: $92,130
75th percentile: $116,970
90th percentile: $149,590
Cheyenne
25th percentile: $68,570
Median: $87,810
75th percentile: $112,930
90th percentile: $137,650
The U.S. Bureau of Labor Statistics provides a further breakdown of salaries for Wyoming's healthcare administrators, as of 2018:
Area Name
Employment
Hourly median wage
Eastern Wyoming nonmetropolitan area
220
45.30
Western Wyoming nonmetropolitan area
270
44.56
Salary and employment data compiled by the United States Department of Labor's Bureau of Labor Statistics in May of 2018. Figures represent accumulated data for all areas of employment for medical and health services managers– https://www.bls.gov/oes/current/oes_wy.htm#11-0000.
BLS salarydata represents state and MSA (Metropolitan Statistical Area) average and median earnings for the occupations listed and includes workers at all levels of education and experience. This data does not represent starting salaries. Employment conditions in your area may vary.
 Job growth projections sourced from the Wyoming Department of Workforce Services and published in the U.S. Department of Labor-funded Long Term Occupational Projections (2016-2026) database – https://projectionscentral.com/Projections/LongTerm.
All salary and job growth data accessed in July 2019.