As of 2016, according to the Connecticut Department of Labor, there were an estimated 266,500 people employed in the healthcare sector in Connecticut, a major component of the state's economy that is only set to expand in coming decades.
<!- mfunc search_btn -> <!- /mfunc search_btn -> <!- mfunc feat_school ->
Featured Programs:
Sponsored School(s)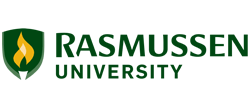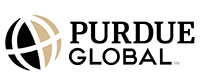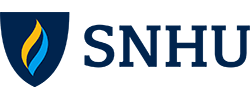 <!- /mfunc feat_school ->
The state as a whole saw a 17 percent increase in per capita healthcare spending between 2013 and 2017 according to the Health Care Cost Institute. An aging population here continues to drive demand and growth in the healthcare sector as it is doing in the rest of the country.
Connecticut hospitals and medical centers are coping well with the growth, however; a 2017 report from the state Office of Health Strategy showed more than half of the 16 health systems in the state reported record profits.
A healthy chunk of that money is making its way into the pockets of healthcare administrators. According to the US Bureau of Labor Statistics (BLS), Connecticut is the fifth highest paying state in the country for healthcare administrators, with the Bridgeport-Stamford-Norwalk area ranked eighth overall for metro areas nationwide, and Danbury ninth.
Key Areas of Job Growth for Healthcare Administrators in Connecticut
Although job growth through the state as a whole is expected to lag in coming years, the healthcare sector remains a major exception.
The Connecticut Department of Labor believes that healthcare will be the fastest growing sector in the state, and forecasts a more than 15 percent increase in the number of positions becoming available to healthcare administrators by 2026. That increase, together with turnover in existing positions, will open up 560 healthcare administrator positions each year across the state.
Hospitals are by far the largest employers of healthcare administrators and tend to pay high salaries according to the BLS. An analysis of healthcare employment trends in Connecticut conducted by the state's Allied Health Workforce Policy Board found that hospitals are by far the major employers of healthcare professionals. The number of healthcare workers in hospitals in Connecticut was nearly twice that of the next highest category—nursing care facilities. Employment levels for administrators always follows general employment in the various areas of the healthcare system.
Salaries for Healthcare Administrators in Connecticut According to Location
Connecticut overall beats the national median for healthcare administrator pay by a healthy margin, at $109,600 per year. Much of the support for those high wages comes from the various urban centers around the state, with Hartford being the largest.
Hartford-West Hartford
25th percentile: $90,960
Median: $109,510
75th percentile: $148,220
90th percentile: $-
New Haven
25th percentile: $94,960
Median: $109,510
75th percentile: $146,570
90th percentile: $171,630
Bridgeport-Stamford-Norwalk
25th percentile: $89,920
Median: $113,240
75th percentile: $165,190
90th percentile: $-
Norwich-New London-Westerly
25th percentile: $81,030
Median: $101,740
75th percentile: $129,930
90th percentile: $165,850
Although Hartford and New Haven have the highest number of positions, and Danbury and Bridgeport make the national top ten for salary, it's New Haven that actually offers that highest annual median and 90th percentile wages in the state:
Area Name
Employment
Annual 25th percentile wage
Bridgeport-Stamford-Norwalk
1170
89920
Connecticut nonmetropolitan area
140
83870
Hartford-West Hartford-East Hartford
2060
90960
Norwich-New London-Westerly
350
81030
Salary and employment data compiled by the United States Department of Labor's Bureau of Labor Statistics in May of 2018. Figures represent accumulated data for all areas of employment for medical and health services managers https://www.bls.gov/oes/current/oes_ct.htm#11-9111. BLS salary data represents state and MSA (Metropolitan Statistical Area) average and median earnings for the occupations listed and includes workers at all levels of education and experience. This data does not represent starting salaries. Employment conditions in your area may vary.
Job growth projections sourced from the Connecticut Department of Labor and published in the U.S. Department of Labor-funded Long Term Occupational Projections (2016-2026) database – https://projectionscentral.com/Projections/LongTerm.
All salary and job growth data accessed in June 2019.