California is a heavyweight in healthcare, and it's still growing. In the wake of the Affordable Care Act, 5 million Californians without health insurance suddenly had access to care according to the California Health Care Foundation in 2016. That's 5 million new patients adding unprecedented demand to the healthcare system, demand that takes a lot of staffing to meet.
<!- mfunc search_btn -> <!- /mfunc search_btn -> <!- mfunc feat_school ->
Featured Programs:
Sponsored School(s)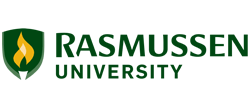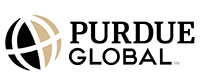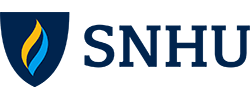 <!- /mfunc feat_school ->
According to the California Employment Development Department, seven percent of the workforce in the state is employed in the healthcare sector, which represents the most extensive part of the state economy. And it's still growing, with spending expanding by four percent per year between 2009 and 2014.
California is also fortunate to have a strong higher education system known for producing talented, educated individuals to fill those roles, but it's not going to be enough: the California Future Health Workforce Commission found in 2019 that the state is likely to face a shortfall of 4,100 primary care physicians alone over the next decade.
Those staffing and organizational challenges are exactly what healthcare managers in the state will have to overcome.
Job Growth Projections for Healthcare Administrators in California (2016-2026)
According to the U.S. Bureau of Labor Statistics (BLS), California has the highest employment level for medical and health service managers in the country as of 2018, and the number is only growing. The state Employment Development Department foresees a 24.7 percent growth rate through 2026, with nearly 4,000 jobs per year coming open across the state. Those positions are coming both from new job creation and turnover in existing jobs.
The department finds that 75 percent of those positions are found within the healthcare industry, primarily in hospitals and nursing and residential care facilities. But there are also significant numbers of workers in independent physician and health practices, working for home health service providers, and managing outpatient care centers.
Salaries for California's Healthcare Administrators by Location
California is also a heavyweight state for healthcare wages. According to the Bureau of Labor Statistics, the annual median breaks six figures, coming in at $116,080 – $16,350 above the national median. Those in the top ten percent of the profession will clear $200,000 a year.
The Los Angeles area dominates the rest of the industry, having the second highest employment level in the nation for administrators. This is even more weighty when you consider that the third largest employment area, Riverside, is immediately adjacent to it. With a combined 15,330 jobs between them, they make up 44 percent of all managerial positions in the state, with an outsize influence on prevailing wages.
Los Angeles-Long Beach-Anaheim
25th percentile: $79,750
Median: $113,180
75th percentile: $149,640
90th percentile: $190,570
San Diego-Carlsbad
25th percentile: $85,000
Median: $118,590
75th percentile: $151,270
90th percentile: $197,680
Riverside-San Bernardino-Ontario
25th percentile: $93,230
Median: $119,030
75th percentile: $148,010
90th percentile: $180,710
Sacramento-Roseville-Arden/Arcade
25th percentile: $75,330
Median: $119,440
75th percentile: $156,820
90th percentile: $198,780
Salaries in Greater Los Angeles are healthy, well above the national averages at all percentiles, but it can also pay to look to other parts of the state if a high salary is your goal: the highest median in the state is found in Vallejo-Fairfield, at $139,640, which makes it the top-paying metropolitan area in the entire country according to BLS:
Area Name
Employment
Annual 25th percentile wage
Eastern Sierra-Mother Lode Region of California nonmetropolitan area
130
95160
Los Angeles-Long Beach-Anaheim
12470
79750
North Coast Region of California nonmetropolitan area
280
80100
North Valley-Northern Mountains Region of California nonmetropolitan area
220
82810
Oxnard-Thousand Oaks-Ventura
670
73680
Riverside-San Bernardino-Ontario
2860
93230
Sacramento--Roseville--Arden-Arcade
2020
75330
San Diego-Carlsbad
2990
85000
San Francisco-Oakland-Hayward
5050
84440
San Jose-Sunnyvale-Santa Clara
1960
81990
San Luis Obispo-Paso Robles-Arroyo Grande
240
76960
Santa Cruz-Watsonville
340
86380
Santa Maria-Santa Barbara
390
70290
Vallejo-Fairfield
400
99950
Visalia-Porterville
260
62850
Salary and employment data compiled by the United States Department of Labor's Bureau of Labor Statistics in May of 2018. Figures represent accumulated data for all areas of employment for medical and health services managers https://www.bls.gov/oes/current/oes_ca.htm#11-9111. BLS salary data represents state and MSA (Metropolitan Statistical Area) average and median earnings for the occupations listed and includes workers at all levels of education and experience. This data does not represent starting salaries. Employment conditions in your area may vary.
Job growth projections sourced from the California Employment Development Department and published in the U.S. Department of Labor-funded Long Term Occupational Projections (2016-2026) database – https://projectionscentral.com/Projections/LongTerm.
All salary and job growth data accessed in June 2019.