According to 2018 U.S. Bureau of Labor Statistics (BLS) data, medical and health service management positions, will pay a median salary of $96,490. In the top ten percent, administrators can make $126,280 or more.
There are plenty of those jobs to go around throughout Arkansas, a state that U.S. News & World Report has called a role model for the American healthcare industry. Expanded healthcare coverage has brought a new population of patients into the market, which fuels demand for services among the state's 106 hospitals and diverse clinics and independent doctor's offices.
<!- mfunc search_btn -> <!- /mfunc search_btn -> <!- mfunc feat_school ->
Featured Programs:
Sponsored School(s)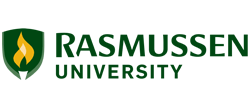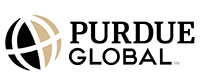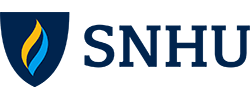 <!- /mfunc feat_school ->
In 2018, that demand amounted to a nearly $12 billion in spending throughout the state, which drives both job growth and salaries for medical administrators.
Where the Job Growth is for Healthcare Administrators in Arkansas
According to the Arkansas Division of Workforce Services, the top three fastest growing professions in the state are in health care. That makes sense, with the healthcare and social assistance sector expected to be the fastest growing sector of the state economy, with projections showing it will likely add some 4 million jobs during the ten-year period leading up to 2026.
Those jobs need supervision and management, and they all feed into the demand for healthcare administrators and managers across Arkansas. The profession is set to expand in the state at 22.1 percent in the decade between 2016 and 2026… slightly ahead of the national rate. That will lead to about 420 positions opening up each year, through a combination of attrition and new job creations.
Salaries for Healthcare Administrators Throughout Arkansas
BLS shows pretty healthy salaries for medical administrators all across Arkansas. Urban areas tend to pay better than rural ones, both due to the size of the facilities and agencies found there and the breadth of responsibilities that come with working in a fast-paced city medical center employing generalists and specialists in an array of areas.
But it doesn't always follow that the largest urban areas are the best paying; Pine Bluff, with a median annual salary of over $80,000 a year, comes in higher than the Fayetteville area, for example. Even at the high end of the range, the 90th percentile, Pine Bluff administrators make the highest salary in the state at more than $153,240 a year.
Little Rock-North Little Rock-Conway
25th percentile: $63,810
Median: $77,710
75th percentile: $101,790
90th percentile: $128,580
Fayetteville-Springdale-Rogers
25th percentile: $66,340
Median: $79,500
75th percentile: $110,770
90th percentile: $147,140
Fort Smith
25th percentile: $61,970
Median: $76,290
75th percentile: $98,010
90th percentile: $125,110
Jonesboro
25th percentile: $60,770
Median: $77,210
75th percentile: $97,150
90th percentile: $122,280
A full breakdown of salary numbers in all areas of Arkansas the US Bureau of Labor Statistics tracked in 2018 can be seen here:
Area Name
Employment
Annual 25th percentile wage
East Arkansas nonmetropolitan area
230
53280
Fayetteville-Springdale-Rogers
670
66340
Little Rock-North Little Rock-Conway
1690
63810
North Arkansas nonmetropolitan area
630
56910
South Arkansas nonmetropolitan area
270
58030
West Arkansas nonmetropolitan area
300
55390
Salary and employment data compiled by the United States Department of Labor's Bureau of Labor Statistics in May of 2018. Figures represent accumulated data for all areas of employment for medical and health services managers https://www.bls.gov/oes/current/oes_ar.htm#11-9111. BLS salary data represents state and MSA (Metropolitan Statistical Area) average and median earnings for the occupations listed and includes workers at all levels of education and experience. This data does not represent starting salaries. Employment conditions in your area may vary.
Job growth projections sourced from the Arkansas Division of Workforce Services and published in the U.S. Department of Labor-funded Long Term Occupational Projections (2016-2026) database – https://projectionscentral.com/Projections/LongTerm.
All salary and job growth data accessed in June 2019.