With the U.S. Bureau of Labor Statistics reporting a median salary of $97,520 for Arizona's health services managers in 2018, and over $200,000 for those lucky few in the top ten percent, you would expect the job market in health administration to be crowded and competitive. But Arizona is a state where demand for skilled administrators still far outstrips supply, largely due to the fact that the population is growing at an unprecedented clip, driving up demand for healthcare services and causing an unprecedented level of job growth in every area of the industry, particularly on the administration side.
<!- mfunc search_btn -> <!- /mfunc search_btn -> <!- mfunc feat_school ->
Featured Programs:
Sponsored School(s)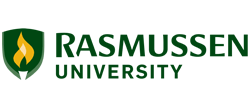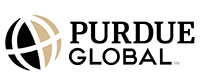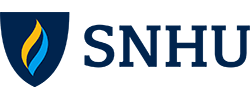 <!- /mfunc feat_school ->
Areas of Job Growth for Arizona's Healthcare Administrators
Arizona has long been a destination for retirees from all over the United States looking for amenities and sunshine. With the national population of those age 65 and older expected to double by 2060, it's pushing a lot of older folks into the state. In fact, Arizona may cross the threshold to 8 million residents by 2028 according to the U.S. Census Bureau, a number that represents a key marker for changes in the economic and social make up of the state that everyone from researchers to policymakers have been looking to. Many of those millions of new residents will be over 65, and bringing with them the significant healthcare issues that come with age.
Utilization is going way up, and as it does, jobs across the entire healthcare spectrum are growing. From 2018 to 2019 alone, the health services sector in the state saw significant growth of over four percent, recording some of the biggest numerical gains of any industry that year with 19,700 new jobs, according to the Arizona Office of Economic Opportunity.
A workforce of that size and increasing at that rate calls for a lot of new healthcare administrator positions to be filled. Perhaps it's no surprise then that it's the number one profession for job growth in the state according to the ASU W.P. Carey School of Business, while at the same time offering some of the highest paying jobs in the state.
According to the Arizona Office of Economic Opportunity, the profession will expand by 40.3 percent in the decade between 2016 and 2026, nearly twice the national rate. More than 1,000 openings will be created annually, both through natural turnover and the creation of new positions.
Salaries for Healthcare Administrators in Arizona by Location
With the Phoenix metro area continuing to boom with an influx of both jobs and residents, the demand for healthcare services is exploding. The sector is scrambling just to find real estate to develop for new hospitals and clinics, particularly urgent care centers. Negotiating leases and coordinating build-outs and move-ins are a natural fit for healthcare administrators, which will keep their ranks flush in both Phoenix and other major markets for the foreseeable future.
Phoenix-Mesa-Scottsdale
25th percentile: $74,530
Median: $97,850
75th percentile: $134,030
90th percentile: –
Tucson
25th percentile: $70,930
Median: $97,470
75th percentile: $127,620
90th percentile: $171,810
Flagstaff
25th percentile: $81,910
Median: $105,520
75th percentile: $126,520
90th percentile: $181,410
Prescott
25th percentile: $60,200
Median: $86,910
75th percentile: $121,880
90th percentile: $144,380
Phoenix may have the most healthcare administrators, but Flagstaff has the best paid, hands-down, with the median salary there breaking six figures at $105,520. It's also the best place to be for folks in the top ten percent, with a 90th percentile salary of $181,410 or more.
A full breakdown of salary numbers in all areas of Arizona the US Bureau of Labor Statistics tracked in 2018 can be seen here:
Area Name
Employment
Annual 25th percentile wage
Arizona nonmetropolitan area
430
74430
Lake Havasu City-Kingman
180
65310
Phoenix-Mesa-Scottsdale
5670
74530
Sierra Vista-Douglas
70
58890
Salary and employment data compiled by the United States Department of Labor's Bureau of Labor Statistics in May of 2018. Figures represent accumulated data for all areas of employment for medical and health services managers https://www.bls.gov/oes/current/oes_az.htm#11-9111. BLS salary data represents state and MSA (Metropolitan Statistical Area) average and median earnings for the occupations listed and includes workers at all levels of education and experience. This data does not represent starting salaries. Employment conditions in your area may vary.
Job growth projections sourced from the Arizona Office of Economic Opportunity and published in the U.S. Department of Labor-funded Long Term Occupational Projections (2016-2026) database – https://projectionscentral.com/Projections/LongTerm.
All salary and job growth data accessed in June 2019.