Rural challenges aren't considered something that's only dealt with in outlying areas; it's the main issue here, and perhaps the single biggest concern on the minds of health administrators and public policymakers in the state. It's a big challenge for professionals in the field, but it's a job that comes with its own rewards, and healthy paychecks to match.
<!- mfunc search_btn -> <!- /mfunc search_btn -> <!- mfunc feat_school ->
Featured Programs:
Sponsored School(s)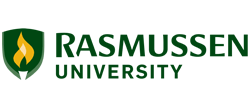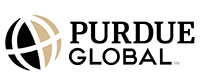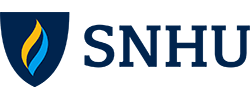 <!- /mfunc feat_school ->
Job Growth Projections for Healthcare Administrators in Alabama
A year-long 2018 investigative docu-series produced by Alabama Public Radio called "Help Wanted: Alabama's Rural Health Care Crisis" describes how the state is experiencing many of the biggest challenges plaguing the modern American healthcare industry when it comes to the accessibility of healthcare services. In a state like Alabama, where fifty-four of sixty-seven counties are classified as rural, virtually all healthcare here falls within the category of rural health. Seven of those counties have no hospital at all, and one doesn't have a single resident doctor. If there's anything harder to administer than a clinic full of doctors, it's one that doesn't have any at all.
Few in those areas have adequate access to healthcare options, and a full sixteen percent don't have even have access to the transportation needed to travel to areas where services are available.
At the same time, however, medical technology and device manufacturing is a growth industry here, already accounting for some 6,000 high-paying positions, and on the cusp of creating more as demand for remote access solutions skyrockets across the country.
That brings management jobs at both ends of the spectrum, with an increase of 15.5 percent estimated over the ten years between 2016 and 2026 according to the Alabama Department of Labor. That's more than 300 openings per year through a combination of both growth and attrition in the industry.
How Location and Experience Impact Salary Potential for Alabama's Healthcare Administrators
According to the Bureau of Labor Statistics, as of 2018 those jobs bring in a median annual salary of $90,500, with the top ten percent earning well into six-figures—solid money for a state where the overall median income is less than $50,000.
Given the difficulties in rural healthcare, administrators in the nonmetropolitan parts of the state surely deserve higher salaries, but it's almost uniformly those working in the state's cities that are actually getting it. Alabama healthcare administrators in the four largest urban areas of the state all make pretty close to the national median for this profession—a real accomplishment in a state where the overall median income is nearly $14,000 below the national level.
Birmingham-Hoover
25th percentile: $78,430
Median: $99,330
75th percentile: $133,810
90th percentile: $189,890
Mobile
25th percentile: $67,320
Median: $89,260
75th percentile: $121,170
90th percentile: $160,380
Huntsville
25th percentile: $76,830
Median: $94,010
75th percentile: $121,310
90th percentile: $160,730
Montgomery
25th percentile: $76,890
Median: $98,260
75th percentile: $121,950
90th percentile: $145,700
As is typical, administrators working in urban areas like Birmingham and Montgomery tend to make higher salaries than those in more rural, nonmetropolitan parts of the state. But top dollar doesn't always equal top job concentration, as Tuscaloosa, a smaller city, beats out every other region of the state with a median salary of $102,440. And even Dothan comes in at six figures for the median, while showing salaries higher than $172,170 for the top ten percent.
A full breakdown of salary numbers in all areas of Alabama the US Bureau of Labor Statistics tracked in 2018 can be seen here:
Area Name
Employment
Annual 10th percentile wage
Anniston-Oxford-Jacksonville
60
57200
Birmingham-Hoover
1010
66740
Daphne-Fairhope-Foley
60
44390
Florence-Muscle Shoals
100
54760
Northeast Alabama nonmetropolitan area
230
39090
Northwest Alabama nonmetropolitan area
100
52640
Southeast Alabama nonmetropolitan area
150
54820
Southwest Alabama nonmetropolitan area
140
54070
Salary and employment data compiled by the United States Department of Labor's Bureau of Labor Statistics in May of 2018. Figures represent accumulated data for all areas of employment for medical and health services managers https://www.bls.gov/oes/current/oes_Alabama.htm#11-9111. BLS salary data represents state and MSA (Metropolitan Statistical Area) average and median earnings for the occupations listed and includes workers at all levels of education and experience. This data does not represent starting salaries. Employment conditions in your area may vary.
 Job growth projections sourced from the Alabama Department of Labor and published in the U.S. Department of Labor-funded Long Term Occupational Projections (2016-2026) database – https://projectionscentral.com/Projections/LongTerm.
All salary and job growth data accessed in June 2019.